Sandeep Patil joins Indian Cricket League as coach
New Delhi, Sat, 23 Jun 2007
NI Wire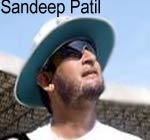 June 23: The former Test batsman and National coach Sandeep Patil has joined the much-talked about Essel Group's venture of Indian Cricket League. He would be one of the coaches of purposed six teams that are going to start form this October. The creative head of ICL, Ajay Kapoor, has confirmed the recent development.
However, as ICL works separately from BCCI, the move of Patil may cost his pension he receives from the board. Earlier former Indian captain, Kapil Dev and wicket keeper Kiran More have joined ICL as board members.
In the month of April after India's shambles performance in the World Cup, the Essel Group that runs Zee Television announced a parallel cricket league to the current Board of Control for Cricket in India (BCCI). Essel Group chairman Subhash Chandra though announced to form six different cricket teams as per his plan but it is yet not confirmed when it is actually going to start.
However, some of the biggest names of Indian and International cricket are rumored to be linked with ICL and with current involvement of Kapil Dev, Tony Greig, Dean Jones, Kiran More and now Sandeep Patil, this proposal looks firm in its way.
But according to official sources of BCCI any players or former players can not associate themselves with any tournament or cricketing body without the approval of BCCI. And if so then they can be stopped from getting the benefits like pension or other services. As per the rules the monthly pension that stands approximately Rs 35,000 is now no longer serve to Kapil Dev and Kiran More and so would be in the case of Patil.
However, this looks totally unjustified as every cricketer has the right to associate themselves with anybody and there is no need to be confined only to one place. Again if one looks at former player's performances and their service to Indian cricket team then they should have the liberty to join someone as it is beneficial for both; Indian cricket and the player himself.