Need of self-introspection
New Delhi, Thu, 16 Oct 2008
NI Wire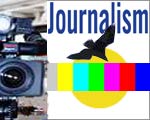 "Is there a single day out of 365 in the year, when a family can sit together to watch television without an assault on their basic senses?" asked a Supreme Court bench while directing the Central government to bring regulation to curb vulgarity and violence on television channels. While hearing a Public Interest Litigation (PIL) filed by an NGO, the apex court hounded the Union Government for its dither approach in introducing the bill.
Although the bench agreed on the telecast of certain content, it proposed to censure programmes showing spate of violence considering its ill-impact on young Indians, as TV is now the most powerful instrument in the world to influence people's mind. At the same time the bench also commented that though the court shouldn't be the guardian of people on the kind of programme they should watch, it has to be addressed for the sake of our value based social structure.
Earlier this month, a nine-member News Broadcasting Standards Dispute Redressal Authority (NBSDRA) headed by former chief justice J S Verma, was formed by the News Broadcaster Association (NBA) to address issues of content violation by broadcaster and to take appropriate action against them.
Today, in the advent of technology such as the cable television, Direct to Home (DTH) service and growing private networks, people have their own choices from a plethora of programmes to watch for. But in the face of intense competition among television channels, the issue further worsens with contents targeting only a section of people or sensationalising any event, simply to gain more media rating points. Part of TV industry is adopting all possible strategy to pull viewers thereby creating needless mental agony and damage to the social system.
At present time whether it is any 24X7 news channel or daily soap opera, are all full of fake and trash materials that is detrimental not only for kids but even older persons. Many characters in television serials presenting negative shades full of immoral and filthiness certainly leave a bad taste to any typical Indian. The depiction of extramarital relationship or the sensationalization of any murder or suicide case by any news channel is no way means to serve the society.
With technological innovation and the advancement of other electronic media, those are now the voice of masses, there needs to be a strong self-introspection if not regulation in respect to freedom of speech and expression. Again, though sensationalism can't be termed in general viewing the entire electronic media as there is a lot of serious journalism taking place, still we as individual or organisation need to be self-censored under moral and professional ethics.