Super 30: Udit Narayan Joins Hrithik Roshan's Movie
New Delhi, Tue, 18 Jun 2019
Deepak Kumar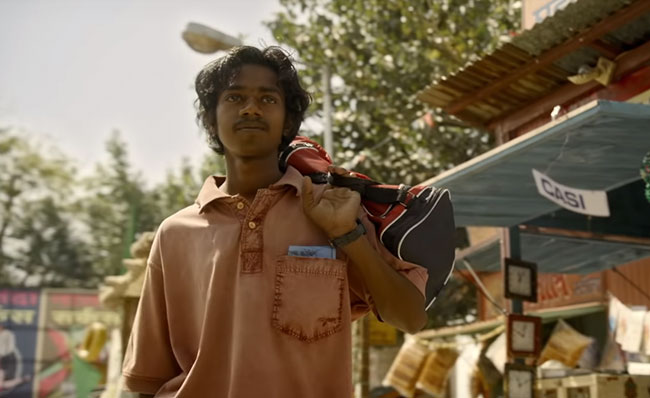 Super 30: Udit Narayan Joins Hrithik Roshan's Movie with his soothing melodious sound for Jugraphia; expected earworm for this Generation.
Duo composer Ajay- Atul have well benefited from Hrithik Roshan's 2012 Film Angipeeth, the duo again joined with the super star in his movie Super 30. They gave a different title for the first song as 'Jugraphia.' The song featured in a situation where, the hero attempts for a love, but the ambience of the song picturised in a colorful way that depicts Roshan in a different look and constume, especially as a young student.
Mrinal Thakur and Amitabh Bhatacharya were treated the song in a different way; the lyrics of the song written in Bihari and Hindi words and composition also such a `luring havoc,` yes, it occupied in the hearts of people. The international news papers also reported Hritik's union with this new team for the creation of a fantastic fascinating song.
Uditnarayan is also joined in this movie Super 30, Narayan offered his sound in Hrithik Roshan's 2000 Film Kahona Pyar He. After a long break Uditnarayan sung for 'Jugraphia,`a song in the movie Super 30. Now, we can undoubtedly say that the union of Mrinal Thakur and Amitabh Bhatacharya along with Uditnarayan and Hrithik Roshan offered a wonderful song in the history of Bollywood movies.
Uditnaryan shared the rhythmic melody with the talented young singer Shreya Ghoshal, the duos synchronized duet performance increased the worth of the movie, no doubt.
"I have not been this excited this song in while now. My last hit was from "Radha," from student of the year 2012 and I am sure this one will be even bigger than that," Uditnarayan said. "Ajay and Athul had discussed me about the song around one year back, we did several sittings before recorded it, it has the potential to become an earworm," the singer added.
Story of super 30, borrowed from a real incident happened in the life of a mathematician and a teacher named Anand Kumar. He is an excellent mathematician and a teacher who started an IIT training institution for the academically brilliant students from impoverished families. Every year they will select 30 students from various family backgrounds and give them training to win IIT –JEE entrance.
Anand Kumar from a financially very weak family based in Bihar, and his parents were struggling too much make their son's life comfortable. This is the reason and the thriving force for Anand Kumar to start a free coaching centre for the financially backward students, who have keen interest to join IIT. In the super 30 academy, Anadakumar also provide food and accommodation for the needy students and his mother is voluntarily preparing food for the children. In the movie, Super 30 Hrithik Roshan plays the role of Anand Kumar and he runs the academy for the financially backward people.