Lok Sabha Election 2019: Candidate List for Gujarat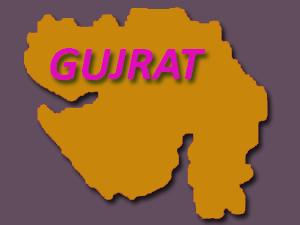 Elections for 2019 Lok Sabha is going to be held on 23 April in all the constituencies of Gujarat. There are total of 26 constituencies where elections will be held in 3rd phase of elections on April 23. Congress will give tough fight to BJP in coming Lok Sabha Election 2019. During assembly elections in 2017, congress improved its tally from 16 to 77 seats. If we see this trend then it seems there will be tough fight between both the parties in coming Lok Sabha Election 2019.
During Lok Sabha Election 2014, BJP won all the 26 seats in the state and this was a major victory for BJP in 2014 elections. This time Election Commission of India will be using Voter verifiable paper audit trail (VVPAT) in the elections. Due to the verification of result with the Voter verifiable paper audit trail (VVPAT) records election results will be delayed for 5 days.
The counting will start on 23rd May and result will be announced after that. There will be delay of 5 days due to verification of votes with the records of VVPAT slips.
Voters in Gujarat will cast their votes in all 26 constituencies on April 23, 2019. Elections in Gujarat will be conducted in 3rd phase of election in one day in all constuencies.
PM Narendra Modi was the CM of Gujarat, he prove his statecraft and become one of the most efficient Prime Ministers of the country.
Now whole world is waiting for the performance of BJP in upcoming Lok Sabha elections 2019.
Here is the list of candidates of major parties in Gurjar for upcoming elections in 2019:
| | | | | | | |
| --- | --- | --- | --- | --- | --- | --- |
| Sr. No. | Constituency | Current MP | Polling Date | Counting Date | BJP Candidate | Congress Candidate Name |
| 1. | Kachchh | Vinodbhai Chavda (BJP) | Apr-23 | May-23 | Vinod Bhai Chavda | Not Declared |
| 2. | Banaskantha | Haribhai Parthibhai Chaudhary (BJP) | Apr-23 | May-23 | Not Declared | Not Declared |
| 3. | Patan | Liladharbhai Khodaji Vaghela (BJP) | Apr-23 | May-23 | Not Declared | Not Declared |
| 4. | Mahesana | Jayshreeben Kanubhai Patel (BJP) | Apr-23 | May-23 | Not Declared | Not Declared |
| 5. | Sabarkantha | Dipsinh Shankarsinh Rathod (BJP) | Apr-23 | May-23 | Dipsinh Radhod | Not Declared |
| 6. | Gandhinagar | L. K. Advani (BJP) | Apr-23 | May-23 | Amit Anil chandra Shah | Not Declared |
| 7. | Ahmedabad East | Paresh Rawal (BJP) | Apr-23 | May-23 | Not Declared | Not Declared |
| 8. | Ahmedabad West | Kirit Premjibhai Solanki (BJP) | Apr-23 | May-23 | Dr. Kirit Bhai Solanki | Raju Parmar |
| 9. | Surendranagar | Devjibhai Govindbhai Fatepara (BJP) | Apr-23 | May-23 | Dr. Mahendra Bhai Munjpara | Not Declared |
| 10. | Rajkot | Mohan Kundariya (BJP) | Apr-23 | May-23 | Mohan Bhai Kundariya | Not Declared |
| 11. | Porbandar | Vitthalbhai Hansrajbhai Radadiya (BJP) | Apr-23 | May-23 | Not Declared | Not Declared |
| 12. | Jamnagar | Poonamben Madam (BJP) | Apr-23 | May-23 | Mrs. Punamben Madam | Not Declared |
| 13. | Junagadh | Rajesh Chudasama (BJP) | Apr-23 | May-23 | Not Declared | Not Declared |
| 14. | Amreli | Naranbhai Kachhadia (BJP) | Apr-23 | May-23 | Naran Bhai Kchhadia | Not Declared |
| 15. | Bhavnagar | Bhartiben Shiyal (BJP) | Apr-23 | May-23 | Dr. Mrs. Bharati Ben Shiyal | Not Declared |
| 16. | Anand | Dilip Patel (BJP) | Apr-23 | May-23 | Not Declared | Bharatsingh M Solanki |
| 17. | Kheda | Devusinh Jesingbhai Chauhan (BJP) | Apr-23 | May-23 | Devusinh Chauhan | Not Declared |
| 18. | Panchmahal | Prabhatsinh Pratapsinh Chauhan (BJP) | Apr-23 | May-23 | Not Declared | Not Declared |
| 19. | Dahod | Jasvantsinh Sumanbhai Bhabhor (BJP) | Apr-23 | May-23 | Jashvant Sinh Bhabhor | Not Declared |
| 20. | Vadodara | Ranjanben Bhatt (BJP) | Apr-23 | May-23 | Mrs. Ranjan Ben Bhatt | Prashant Patel |
| 21. | Chhota Udaipur | Ramsinh Rathwa (BJP) | Apr-23 | May-23 | Not Declared | Ranjit Mohansinh Rathwa |
| 22. | Bharuch | Mansukhbhai Vasava (BJP) | Apr-23 | May-23 | Mansukh Bhai Vasava | Not Declared |
| 23. | Bardoli | Vasava Parbhubhai Nagarbhai (BJP) | Apr-23 | May-23 | Parbhu Bhai Vasava | Not Declared |
| 24. | Surat | Darshana Vikram Jardosh (BJP) | Apr-23 | May-23 | Not Declared | Not Declared |
| 25. | Navsari | Chandrakant Raghunath Patil (BJP) | Apr-23 | May-23 | C.R. Patil | Not Declared |
| 26. | Valsad | K. C. Patel (BJP) | Apr-23 | May-23 | Dr. K.C. Patel | Not Declared |