Top predictions for Machine Learning and Data Science in 2020
New Delhi, Fri, 06 Dec 2019
Deepak Kumar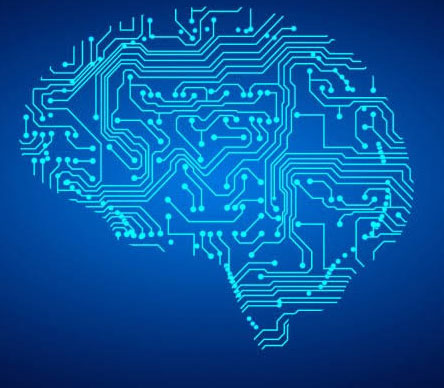 Machine learning (ML) and Data Science field is growing fast after innovation in data processing technologies. According to market researchers conducted by top brands Machine learning (ML) and Data Science is expected to grow at fast speed in coming years. As per one report from LinkedIn the Machine learning job market has seen 12X growth in the last year.
According to the market reports Mobile-accessible cryptocurrency, Artificial Intelligence, Deep Learning, Machine Learning, Blockchain and Big Data technologies will see upward trends in the growth. Companies will continue to invest in these technologies and there will be great demand of IT professional having exceptional skills in these technologies. For the Data Scientists and Big Data professional there will be good job opportunities. IT professionals must learn new related technologies such as TensorFlow 2.0, Python, Data Science, Machine learning and Big Data to take full advantage of future growth in this field.
Machine Learning Trends for 2020" report by top research organizations, determined that in the next 15 years, AI will be applied to manufacturing, healthcare, retail, transportation, payments, real estate and other sectors.
New technologies like Artificial Intelligence and Machine learning are growing fast as one of the most explored are of research in recent years. These technologies are buzzwords these days and industries are adopting it fast. The recent growth shows that the futures of these technologies are bright and by 2023 its worth will reach to $9 billion globally. Industries are already exploring the ways to adopt these technologies in their business. Many software companies are providing AI solutions keeping the growth potential in mind.
The Artificial Intelligence and Machine learning field are growing very fast and by 2023 there will be big change. Let's explore the Machine Learning Trends for 2020.
Adoption rate of Data Lakes and SaaS for Business Analytics to increase
The cost of Data Lakes and SaaS for Business Analytics has reduced considerably in past years. The computation cost in Data Lakes and SaaS also reduced. Due to these reasons business is expected to adopt these technologies for managing and analyzing business data. Data Lakes can use the cloud storage which further reduces the storage cost for business.
Due to reduce computation cost, companies will also jump into the Machine Learning and AI based data analysis field for getting better insight of business data.
Accuracy of Machine Learning Models to increase
The accuracy of any Machine Learning model depends on the amount training, testing and adjustment made to the model. All these process requires huge computing power and better machine learning frameworks. In 2020 both computing power and data processing for model training will be benefited by the availability of new hardware. So, in coming year accuracy of Machine Learning model will increase significantly.
Better machine learning and AI frameworks will be available in 2020. Google recently released TensorFlow 2.0 deep learning framework with many new features for better model development. In coming months the efficiency of TensorFlow 2.0 will increase with the development of new API's.
Collaboration of Technology to be more useful
These days there are many ways different machine learning, predictive analytics, artificial intelligence, data visualization and big data can be used. So, companies are expected to use more than one technology at a time to get insight of their data. So, there will more collaboration between different fields of computer science to produce innovative solutions for businesses.
Rapid adoption of new development
Companies will fast adopt new development in AI and Machine learning technologies. The demand for skilled machine learning professionals is expected to increase in 2020. Companies will look for skilled data scientist for the development of new model to help business in data analysis.
Growth of Machine Learning and AI in 2020
According to the views of many experts, the ML is expected to see raid growth in 2020. According to Forbes, Artificial Intelligence (AI) and Machine Learning (ML) is expected to create a total value of $2.6T in marketing by 2020. There will be an additional $2T value in manufacturing and supply chain planning.
Ads: Do you want to learn TensorFlow 2.0? Check training course at TensorFlow 2.0 Course – Get training in Tensorflow 2.0 online.