How Aditi Rao Hydari got her stammering right for Bhoomi
Bollywood, Thu, 21 Sep 2017
NI Wire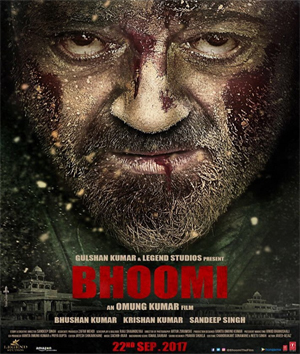 Mumbai: Aditi Rao Hydari, who plays Sanjay Dutt's daughter in his comeback film, Bhoomi, was required to stammer with just a slight hesitation in her voice.
Talking about the actress perfecting her speech in the film, director Omung Kumar says, "I was clear that I didn't want her stammering to look forced or artificial. Aditi and I did several workshops in order to understand how it would come across, and whether it would work better in the form of a slight hesitation or a complete stammer. It was tough but she did it effortlessly."
Talking about her own prep for the part, Aditi added, "Bhoomi is every girl in India or atleast how every girl should be; confident, independent, loving, free-spirited. We wanted every girl to identify with her and every parent to be able to see her as their daughter and therefore we decided to go without any make-up and an imperfect speech which did not come in the way of her confidence. My stammering had to look natural as if I had grown up with it. Bhoomi, like every girl, needs to accept her imperfections and celebrate her uniqueness."
'Bhoomi' is an emotional and sensitive revenge drama that explores the relationship between a father and daughter.
Produced by T-Series & Legend Studios, 'Bhoomi' releases worldwide on September 22nd, 2017.
"Bhoomi Trailer" Sanjay Dutt, Aditi Rao Hydari Releasing 22 September