Sneha Shetty directs SonaMohapatra's New Music Video - Ankahee
Bollywood, Tue, 19 Sep 2017
NI Wire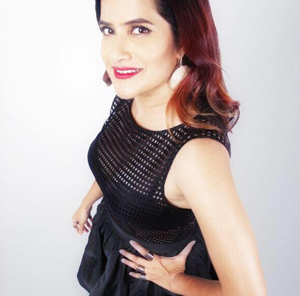 Mumbai:Chief assistant director of Rohit Shetty, who has been working with him for his blockbuster films like All the Best, Golmaal 3, Singham, Singham Returns, BolBachchan, Chennai Express, DIlwale and now Golmaal Again, directs the Ankahee project featuring SonaMohapatra along with her extremely talented band members.
The album is composed by Sanket Sane, and the video for the song has been visualised and directed by Sneha Shetty.
The video is Fresh and innovative and attempts to revitalise the flavour of Indian music and dance with Sona's soothing and soulful voice.
The trio have already released their 3 songs on the social Media platform with one video on the internet and more in the pipeline!
ANKAHEE Video Sona Mohapatra, Sanket Sane, Sneha Shetty Kohli, Gaana Originals