"Zootopia" won the Oscar for best animated feature at the 89th annual Academy Awards
Animated film, Wed, 01 Mar 2017
NI Wire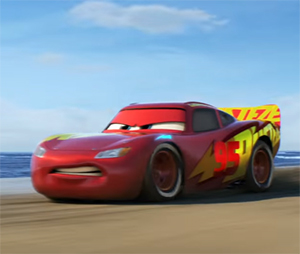 Disney rules the Animation category yet again at The Oscars!
The pioneers of the animation, Disney has done it again.
"Zootopia" won the Oscar for best animated feature at the 89th annual Academy Awards, marking the third time in four years that a film from Disney Animation has earned the Academy's top animation award.
It also marks the ninth time in the past 10 years that a film from either Disney or the Disney-owned Pixar Animation Studios has won the category and 'Piper' won for the Best Animated short.
The best of the best were nominated for the visual effects category this year, but in the end there was only one deserving winner and yes, it was Disney's The Jungle Book!!
With three major wins at the Oscars, 'Cars 3D' is the next touted Oscar animated feature releasing in June, here is the new trailer!!
Blindsided by a new generation of blazing-fast racers, the legendary Lightning McQueen (voice of Owen Wilson) is suddenly pushed out of the sport he loves.
To get back in the game, he will need the help of an eager young race technician, Cruz Ramirez (voice of Cristela Alonzo), with her own plan to win, plus inspiration from the late Fabulous Hudson Hornet and a few unexpected turns. Proving that #95 isn't through yet will test the heart of a champion on Piston Cup Racing's biggest stage!
Directed by Brian Fee (storyboard artist "Cars," "Cars 2") and produced by Kevin Reher ("A Bug's Life," "La Luna" short), "Cars 3" cruises into theaters on June 16, 2017.
Cars 3 Next Generation Trailer June 2017