ZTE Lists the Features of its Crowd-Funded Phone Hawkeye
New Delhi, Wed, 18 Jan 2017
NI Wire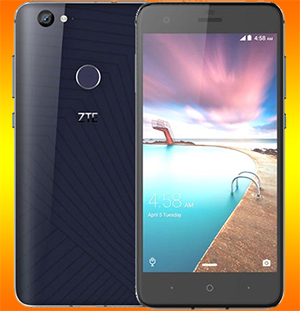 The specifications for the ZTE Hawkeye, a community-driven smartphone from start to end of its development, were unveiled by the multinational. The device, whose pre-booking at Kickstarter has started, has the eye-tracking technology that would provide hands-free experience for many tasks.
The phone announced at CES in the first week of January 2017 along with ZTE Blade V8 Pro, is born out of Project CSX (Crowd Source X), which was an open - source campaign for crowd-funding a concept and its making. The project was aimed at utilising consumer feedback for creating an ultra-tech device. Among the many entries, the one with self-adhesive case and eye-tracker for scrolling won in October last year. Going by the looks of the prototype, the handset is not so attractive as to stand out in a market dumped with many beauties, yet it has some features that may prove enticing for the gamers and gizmo geeks.
To start with the specifications, the ZTE Hawkeye would run on Android Nougat and would be powered by an Octa-core CPU with Qualcomm Snapdragon 625 chipset clocked at 2.0 GHz. It will boast of a 3 GB RAM / 32 GB ROM memory that can be expanded up to 256 GB. Packed with a 3000 mAh battery, the dual-SIM phone would sport a 5.5-inch full HD display with a resolution of 1920x1080 pixels. While the 8 MP front camera of the device would be decent enough, the rear camera would be true delight with 13MP + 12 MP Dual Lens, optical zoom and OIS support. HiFi Audio, NFC, Fingerprint Sensor, Wi-Fi 802.11 b/g/n/ac, USB type C, Quick Charge 2.0 support are some other features of the handset. Some features of the concept phone- turned- smartphone are still under consideration.
The highlight of the device, however, would be its much hyped technology of eye-tracking to scroll up-down, left-right through pages, as well as, use of voice commands for navigation. There will also be a provision of a self-adhesive case for vertical mounting for a no-holding comfort.
The original release of the handset would expectedly be taking place sometime in September this year and it has been put on Kickstarter for initial funding by community at $199 (INR 13525 approx.) It is to be noted that Kickstarter is an America-based platform which enables global creative missions to get successful through crowdsourcing. The price of the device is subject to change after resourcing gets fulfilled.