FDCI announces Manish Malhotra as the opening designer for India Couture Week 2016
New Delhi, Wed, 29 Jun 2016
NI Wire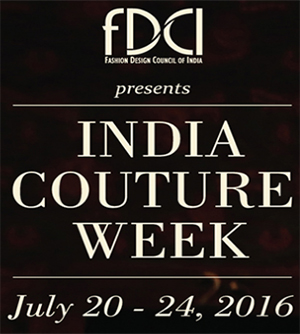 New Delhi, July 29th, 2016: The Fashion Design Council of India (FDCI) announced couturier Manish Malhotra, as the opening designer for the India Couture Week 2016. Manish will showcase his bedazzling creations on July 20th at 9:30 pm at the Taj Palace Hotel, New Delhi making it a star-spangled night to remember.
With more than 25 years of extensive experience in the industry, Manish not only created iconic looks for films, but has also contributed to the revival of several Indian crafts from Chikankari to the Benarasi weave.
Sunil Sethi, President, FDCI said, "Manish's association with the FDCI has been special and he will set the rhythm of the ICW 2016 with his stunning rendition of true Indian craftsmanship and unmatched elegance. I'm looking forward to a spectacular show as Manish will set a new benchmark for sophistication with his dreamy silhouettes."
Expressing his excitement to kickoff the India Couture Week 2016, Manish Malhotra said, "This July my label completes 11 years. My journey in Delhi started six years ago with India Couture Week. This helped me slowly and steadily getting the people in Delhi and north more aware about my work, which began to do very well with multi-designer stores. This encouraged me to become India's first designer ever to open a 9000sq ft sprawling huge store, which completes three successful years this 1st November. India Couture Week is most special to me as it has been most supportive to my journey in Delhi."