Government to sign a pact with WHO in the field of traditional medicines
New Delhi, Tue, 03 May 2016
NI Wire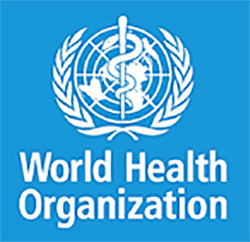 The Union Cabinet in its meeting held on 17th February 2016 approved the signing of Agreement with the World Health Organization (WHO). The Agreement, however, is yet to be signed. As per Cabinet approval, as a first step in the long term collaboration, India would assign to WHO activities for development of the following WHO Technical documents/publications which will help in better international acceptability of Indian Systems of Medicines:
• Benchmarks for training in Yoga
• Benchmarks for practice in Ayurveda
• Benchmarks for practice in Unani Medicine
• Benchmarks for practice in Panchkarma
For enhancing the acceptability and branding of AYUSH systems internationally, in the recent past Memorandums of Understanding (MoUs) for undertaking collaborative research have been signed with Royal London Hospital for Integrated Medicine, UK and National Centre for Natural Product Research (NCNPR) University of Mississippi, USA and Letter of Intent (LoI) with University of Strasbourg, France. The long term collaboration with WHO would help in improving international acceptability and branding of AYUSH systems.
The areas of cooperation would help to facilitate awareness regarding AYUSH systems of medicine by means of education, training, skill development, workshops, publications and exchange programmes between AYUSH and WHO for capacity building to facilitate advocacy and dissemination of information on AYUSH systems amongst the member states and collaborations with third parties for creating synergies in implementation of WHO Traditional Medicine Strategy 2014-2023.
The Ministry of AYUSH has also launched a scheme for Voluntary Certification of Yoga Professionals on 22nd June, 2015 in collaboration with Quality Council of India (QCI). The scheme aims at promoting authentic Yoga as a preventive and health promoting drugless therapy and involves certifying the competence level of the professionals to help their deployment within and outside the country. Besides signing of 'Country to Country' MoUs for cooperation in the field of Traditional Medicine with Mongolia, Turkmenistan and China, MoUs for setting up of AYUSH Academic Chairs have been signed with Universities in Russia, Indonesia, Slovenia, Thailand and Armenia. AYUSH Information Cells have been set up to disseminate authentic information about AYUSH Systems of Medicine at Dubai, Croatia, Kyrgyzstan, Israel, Argentina, Serbia and Sweden.
This information was given by the Minister of State (Independent Charge) for AYUSH, Shri Shripad Yesso Naik in written reply to a question in Rajya Sabha today.
Source: PIB