Shri J P Nadda at the 6th Convocation Day celebration at PGIMER, Dr. RML Hospital
New Delhi, Tue, 05 Apr 2016
NI Wire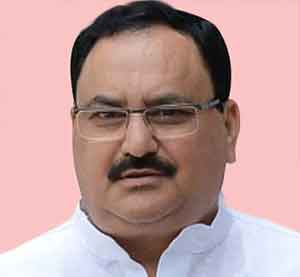 During the 6th convocation function the health minister said we are working toward the vision of Digital India and Swachch Bharat
Government taking concrete steps to strengthen tertiary medical infrastructure in the country said Shri J P Nadda, Union Minister of Health and Family welfare.
Mr Nadda continued and said the central government is giving a lot of importance to tertiary healthcare services and medical education. Our government has already announced 11 new AIIMS like institutions which we will be setting up in various parts of the country and also stated their government is pledged in order to realize Hon'ble Prime minister vision of Digital India and Swachh Bharat Abhiyan . He was speaking at the convocation ceremony of PGIMER & DR. Ram Manohar hospital.
While addressing the gathering Shri J P Nadda said in order to realize the dream of Swachch Bharat a scheme has been launched called KAYAKALP to increase and promote cleanliness in public health facilities and we are setting up AMRIT Pharmacy which is affordable Medicines and reliable implant for treatment which will avail the anti cancer, cardio vascular drugs and implant at discounted price to the common people. Not only this government is also trying best to encourage setting up of new medical colleges and strengthening the existing ones. Around 70 such colleges are being upgraded to super specialty in the entire countries.
Mr. Nadda further informed that government is upgrading 58 district hospitals to medical colleges and also 20 state cancer institutes and 50 tertiary cancer care centers are being set up.
The health Minister have urged the institutes to explore the tremendous potential of the IT services in Medical education to facilities students and patients and government is already taking steps to expand scope of Telemedicine, Tele-education, Tele-consultation, Tele-radiology and National Medical College Network (NMCM)is going to link 35 government medical colleges with national resource centre and 6 regional resources centers to utilize high bandwidth connectivity for the better use of Telemedicine.
DR. Jitendra was present at the convocation the importance of empathy and compassion and urged the students to concentrate and work up their communication skill with the patients. Shri Bhanu Pratap Sharma, Secretary, HFW, Dr. Jagdish Prasad, DGHS, Dr. A. K. Gadpayle, MS and Director, Dr. Ram Manohar Lohia Hospital we also presented at the ceremony