Three Important Initiatives for Cyber Security Announced by Cisco India
New Delhi, Sat, 24 Dec 2016
NI Wire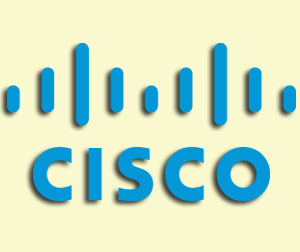 To counter the vulnerability of Indian Internet domain to cyber crime, Cisco India laid out three new plans and also declared its collaboration with Indian Computer Emergency Response Team (CERT-In). The Indian arm of the technology conglomerate Cisco Systems on Thursday unveiled the security initiatives which it claims would help in providing secured digital atmosphere while ensuring ample transparency to the Indians.
A Memorandum of Understanding (MoU) was signed between CERT-In and Cisco India in the presence of Electronics and IT Minister Ravi Shankar Prasad. The MOU is meant to foster the development of defence mechanism for cyberspace by bringing together the personnel of both the organisations. Precisely, a security intelligence sharing programme is undertaken by virtue of which the cyber threat trends and reports prepared by the Cisco will be shared with the government agency in order to create awareness. The former would also help the latter in forming network safeguards through their technology solutions as agreed upon in the pact.
CERT-In is a nodal agency under Ministry of Electronics and Information Technology (MeitY), which functions as the watchdog of cyber base in India and is entrusted with strengthening the protection layer of the same.
In light of rapidly evolving cyber tactics and shared risks in cyberspace, the need to work side-by-side with industry partners on pressing cyber-challenges becomes increasingly important. We are happy to have Cisco collaborate with us to enhance the security of India's digital infrastructure," said Ravi Shankar Prasad.
Dinesh Malkani, the President of Cisco India on this occasion remarked, "India is one of the most strategic markets for us. As economy gets cashless, cyber security will become important. That is why we have signed this MoU with CERT-In".
The network security major has announced the setting up of CISCO Security and Trust Office (S&TO) in India after France and Germany. The S&TO would advise and aid government in forming strategies and drawing initiatives towards users' data protection. The centre would start operating in three months and would work in tandem with various private and public organisations for analysing the infrastructure, as well for, mitigating the various digital risks.
CISCO is also set to establish Security Operations Centre (SOC) in Pune to render a wide category of services like vigilance, management, as well as, developing holistic solutions for web threats along with customised hosted security. India has been chosen as the fourth location after Poland, US and Japan for opening of SOC, which would provide day and night service to customers despite what time zone they belong to.
In addition to these, the California headquartered giant has also launched its initiative of building a CISCO Cyber Range Lab at its Gurugram facility. The lab would organise workshops for giving specialised training to security staffs for combating new age cyber attack threats through their acquired technical skill and experience.
The global technology house CISCO had committed to invest $100 million in India by March 2018 in form of start-ups, opening of innovation labs, centres of expertise, developing digital skills, as well as collaborating with universities. The three measures declared are part of this investment.
As per reports produced by CISCO, there are more than 1 million vacancies in security related jobs globally and those remain unfulfilled. To instil proficient knowledge in the field of intricate cyber security to the prospective talent, the multinational had launched Global Cyber Security Scholarship in June, earlier this year. The present measures and the future plans are surely appropriate for the digitisation dreams that present Indian Government emphasises on.