Jolly LL.B 2 Trailer OUT Now
Bollywood, Mon, 19 Dec 2016
NI Wire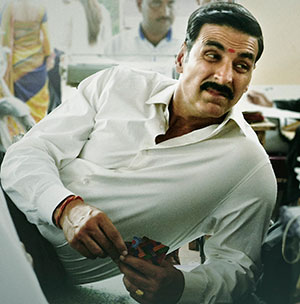 The makers of Jolly LL.B 2 have launched the trailer today. Starring Akshay Kumar as the quirky Jolly, the movie seems to be a complete spectacle! Set in Lucknow, JollyLL.B 2 is the story of the blunt, abrasive and yet oddly compassionate Jagdishwar Mishra, aka Jolly, a small-time, struggling lawyer who has moved from Kanpur to Lucknow to pursue his dream of becoming a big-time lawyer.
Akshay Kumar nails it in his character of a clumsy hilarious lawyer who never takes his job seriously until he is met with a life-changing case! To have to fight opposite the cunning yet funny Annu Kapoor is no mean feat.
Get set to welcome Jolly and his own inimitable ways that will not only leave a smile on your face but will also make you look at society and system through a very subtle satirical filter.
There is no denying that Akshay Kumar is legendary! We can't wait to see this biggest courtroom drama onscreen - Jolly LL.B 2, a film inspired by true events!
Produced by Fox Star Studios and directed by Subhash Kapoor Jolly LL.B 2 starring Akshay Kumar, Huma Qureshi, Annu Kapoor and Saurabh Shukla is slated to release on 10th February 2017.
Watch the biggest fight between Jolly and the State here: Jolly LL.B 2 Trailer Akshay Kumar, Subhash Kapoor, Huma Qureshi