Super Mario Run Released by Nintendo Exclusively for the iOS Devices: A Brief Review
New Delhi, Sat, 17 Dec 2016
NI Wire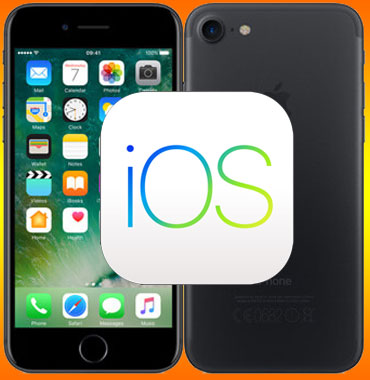 The launch of Super Mario Run was announced by Nintendo for the Apple devices - iPhones, iPads and iPods on Thursday as a part of Company's foray into mobile gaming. The game would also be released for the Android users in the coming years, according to the company.
Nintendo, the big name in video gaming franchise, have now made its full fledged entry into the Smartphone mobile gaming world. An earlier release Pokemon Go, in which Nintendo had a minority stake, went on to become a big hit of 2016. The original creators of Mario, the best-selling video game franchise of all time, have recreated their game for getting into the pulse of the new gamers by instilling a sense of nostalgia.
The Super Mario Run offers a brief demo of the game for free and post that it can be availed from App store for $9.99 in US and £7.99 in UK and Rs. 620 in India. There are three modes of the game, viz. that can be accessed fully after the purchase. Speaking of popular games being free, The Pokemon Go, in contrast, was not pay-to-play game and all the profit was earned by the makers from the in-app purchases made by the users. A section of Mario lovers have also expressed their negative reactions for the pricey availability of their favourite plumber game.
The game would take at least 205 MB space of your device space, according to My Nintendo News. An internet connection is required to run the game as it cannot be played offline. The creator of Mario, Shigeru Miyamoto on talking with Mashable said, "For us, we view our software as being a very important asset for us." He also added. "And also for consumers who are purchasing the game, we want to make sure that we're able to offer it to them in a way that the software is secure, and that they're able to play it in a stable environment".
Admitting to the risk of piracy, Miyamoto further inserted, "Unlike our dedicated game devices, the game is not releasing in a limited number of countries. We're launching in 150 countries and each of those countries has different network environments and things like that. So it was important for us to be able to have it secure for all users." However, many experts have termed the anti-piracy feature as misleading.
The popular app has been designed in such a way as to enable users to play in portrait mode. This means that movement will be guided automatically, even jumping over smaller enemies. A single tap is required mainly to hop over higher platforms, combat tougher villains, for collecting coins and power-ups, as well as for clearing holes. So, in that way playing Mario can be easily played with one hand.
Super Mario Run is a congregation of three different play modes- Toad Rally, Kingdom Builder and World Tour. The World Tour is like the classic Mario game which is divided into Six Worlds, each consisting of three levels plus one boss level. The Toad Rally pitches you against your friends and other online gamers for a 60 seconds challenge. The Kingdom Builder allows you to buy trees, flowers, bridges for decorations, as well as to buy Toad Tickets to challenge other players in Rally. There are also character options of Mario, Luigi, Toad, Yoshi n others.
Mario, a super popular character among the gaming freaks has appeared in over 200 video games since his creation in 1981. The protagonist of many games, named after him, Mario is depicted as an Italian plumber, moustachioed, short and tubby in appearance. All his adventures are usually based on the journey of rescuing Princess Peach from the clutches of Koopa villain Bowser. With a sibling called Luigi, the background of the platform game is Mushroom kingdom.