Legion Hackers Set their Sights on Indian Parliament Next?
New Delhi, Tue, 13 Dec 2016
NI Wire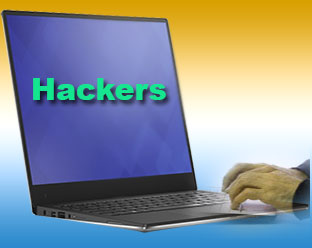 After upsetting various high profile Twitteratis, the hacking group Legion (as they call themselves) are reportedly eyeing a Parliament website. The group is apparently planning to hack sansad.nic.in which provides e-mail service to government employees.
In the past few weeks Legion, a group of anonymous hackers have raised much ruckus with their cyber trespassing activities. At first they laid their hands on the Twitter Account of Congress Leader Rahul Gandhi and controlled it for a day. After that they hacked the account of Indian business baron Vijay Mallya and they followed this by getting access to twitter handles of NDTV journalists Barkha Dutt and Ravish Kumar. The group has become active on Twitter and are inviting more buzz with their posts.
Commenting on what is next in their plan, in an interview to Factor Daily, the cyberpunks stated, "Next is a dump of sansad.nic.in e-mails which is - quite big. It includes a lot of Big Fish". The Group totally denied having any political inclination and said that the only affiliation that they could relate to is "anarchists".
On being asked what their end game is, the hackers responded that they have no purpose as such, but they intend to expose people who appear "potentially interesting". They refrained from divulging about their members, resources and plans in detail, but said that they are in 'higher single digits' and also said that with the money and skill they have, they could "own any corporation".
It was also questioned to the team that what had made them being selective in releasing Amma's info and their claim that it may cause chaos. To this the hackers' team said, "There are lots of rounds going about in the 'Amma info'. We just don't know the legitimacy of half the data acquired in it. When we scanned through the data we intercepted from various servers in South India, including AIADMK CDR stuff and other valuable information. We found a lot of info contradicting info".
The interviewer from Factor Daily also asked about the partial dump from Vijay Mallya's account, which many people considered to be fake on the ground that it showed his passport being issued in Delhi, instead of Bangalore. The group answered, "Well, that's the scans we acquired from his e-mails. Mallya was an influential person, he could've gotten his passport issued anywhere." It was also sarcastically added by them that whether the passport dump was fake or not can be confirmed by contacting the Ministry of External Affairs and asking for the same.
Earlier, in a separate interview to Washington Post, the Legion had admitted of having access to around 40,000 servers in India, including that of Apollo Hospitals, where former Tamil Nadu Chief Minister J. Jayalalithaa had breathed her last after a long spell of illness.
The whereabouts of the hackers remains unknown. However, while probing Rahul Gandhi's hacking case, it was told by Delhi Police that the account was accessed from five countries viz. USA, Canada, Thailand, Romania and Sweden, as reported by Twitter. This mainly is done by proxy sites or Tor browser to keep the origin of the servers obscured. Whatever be the source of all this new cyber chaotic activities, the release of sensitive e-mails of government employees may generate a hullabaloo in the country. Moreover, the Legion has also mentioned Lalit Modi, the former Chairman of IPL to be in their list up next.