RBI sets withdrawal of Rs 10,000 a month from Jan Dhan accounts
New Delhi, Wed, 30 Nov 2016
NI Wire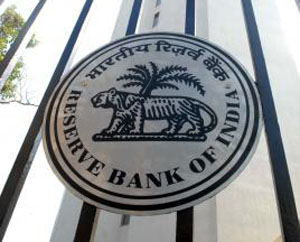 The Reserve Bank of India has reduced the limit of withdrawal from Jan Dhan accounts which are being used to hoard unaccounted money to Rs 10,000 per month, according to reports.
On Wednesday, the Reserve Bank of India said that, "Fully KYC compliant account holders may be allowed to withdraw Rs 10,000 from their account, in a month."
"The branch managers may allow further withdrawals beyond Rs 10,000 within the current applicable limits only after ascertaining the genuineness of such withdrawals and duly documenting the same on bank's record," according to RBI.
The withdrawal limit has been fixed at Rs 5,000 per month from the amount deposited after November 9, with an overall ceiling of Rs 10,000 for the non-KYC compliant accounts.
The Reserve Bank of India said, "The decision has been taken to protect the farmers and rural account holders of Pradhan Mantri Jan Dhan Yojana from activities of money launderers and legal consequences under the benami property transaction and money laundering laws."
An upper limit of Rs 50,000 for deposits into Jan Dhan accounts set by the Finance Ministry.
Earlier, Jan Dhan account holders were warned by the government from letting their accounts being used by other people to fix their unaccounted cash.
These are the changes which are made by the government to prevent black money after the announcement of demonetisation of old currency notes of Rs 500 and Rs 1000 on November 8. The government declared that the notes of Rs 500 and Rs 1000 notes will be illegal tender from November 9.
After the announcement, people are parking their illegal cash in Jan Dhan account holders to make their cash legal.
--with agency inputs