Finally Shivaay as its enters the 100 Crore Club
Bollywood, Tue, 29 Nov 2016
NI Wire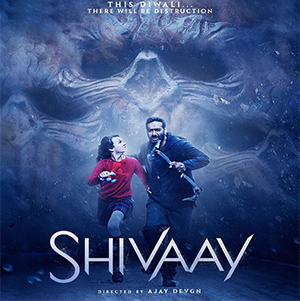 Ajay Devgn's big Diwali release Shivaay has finally gross 100 crore in India . The films collection would have been better if it had not been clashed with Karan Johar's Ae Dil Hai Mushkil. Shivaay has got praise and critical acclaim for its jaw dropping well choreographed action scenes and great father daughter emotional drama . Shivaay's story and screenplay is its strength.
Shivaay is extensively shot in Bulgaria and Mussorie. Ajay Devgn played a tourist guide and mountaineer named Shivaay in this film and he take foreigners and tourist for tracking in Himalayas. During one such trip Shivaay and the Bulgarian girl Olga were caught in the snow storm and Shivaay saved her life. They both fell in love for each other.
Olga became pregnant and she did not want to become mother as she has some unfinished work in Bulagria. But on Shivaay's request she gave birth to girl and left for Bulgaria. The story deals with a girl named Gaura in search of her mother and during which even got separated from her father.
The film's only disadvantage was its extensive length on which the film's director immediately acted and edited 15 minutes of it. After that the Audiences strength at theatres increases considerably. Past week Ajay Devgn completed 25 years in Bollywood last Tuesday as he debuted in with Phool Aur Kante in 1989. This is Ajay's 6th film to gross 100 crores in India.