"Business Decline after demonetisation" says survey
New Delhi, Fri, 25 Nov 2016
NI Wire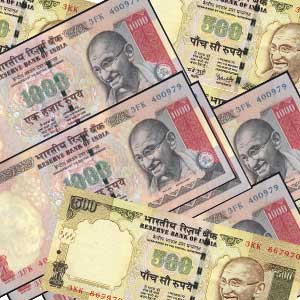 After the announcement of demonetisation by Prime Minister the whole country was surprised and the business sector is much surprised because demonetisation of notes of Rs 500 and Rs 1000 effected as decline in business recorded by the survey.
The Local Circles Citizen engagement platform conducted a survey among 8,000 respondents and according to which "Ninety per cent of the traders and small retailers in 200 cities across the country experienced a decline in their business ranging from 0 to 90 per cent."
According to the survey, an about 16 percent trader who deals with jewellery, furniture, and sanitary ware, and in other items across the country are experiencing sales declines in the range of 60 to 90 percent.
Whereas,28 percent those who deals with automobiles, computers, mobile phones and garments are experiencing decline of 30 percent to 60 percent in their business.
Survey also says that, 46 percent who deals with general stores, and prepaid recharge dealers and those dealing in items of essential use approximately experiencing declines of 0 to 30 percent in their sales.
Nowadays, the small retailers and the traders are facing two problems the first one is cash crunch and the other one is the clean up of black money from the system.
Many of the traders hoping that when the issue of shortage of currency notes solved then again their 60 to 70 percent will revive but they also know that the 30 to 40 percent consumption from the black money hoarders has gone forever and will not be recovered.
On the other side, survey on spending of consumer the 30 percent of them spending less in coming weeks because of the limited cash availability and 20 percent of them will spend less due to the uncertainty in demonetisation matter.
It is sure that the demonetisation effected the whole country in which business sector gets more effected and according to the survey it is surely clear that the traders and retailers experienced the decline of ninety percent in their business but they are hoping too and expecting that their business will revive after the circulation of cash among people improved.
-with agency inputs