12th FICCI Higher Education Summit 2016
New Delhi, Thu, 27 Oct 2016
NI Wire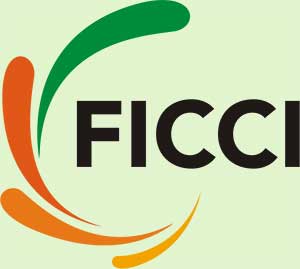 An academic revolution has taken place in higher education particularly in the past one decade is marked by a paradigm shift in scope and opportunity. The Education sector in India is poised for crucial stage in its growth. India's demographic advantage of having a large population of youth presents a huge opportunity to education sector stakeholders. By 2030, India will be amongst the youngest nations in the world. With nearly 140 million people in the college-going age group and with one in four graduates in the world being a product of the Indian system. This huge pool of young people is considered the nation's biggest strength however; the key to harnessing India's demographic dividend is the quality of education. No wonder, the education sector has dominated policy and economic planning and various ambitious campaigns like 'Make in India' and 'Digital India' have been rolled out, but the benchmark for these initiatives is the employment they generate.
The global economy is undergoing a fundamental change and developing countries are moving to services and capital intensive manufacturing. The phenomena is anticipated to come into effect in India – by 2020, 90% of India's GDP and 75% of employment is expected to be contributed by the services and manufacturing sectors, so clearly, India could potentially emerge as a global supplier of skilled workforce . India, with its increasing pool of higher education graduates, is strategically positioned to stay ahead of this curve and reap the benefits of this metamorphosis but it lacks a higher education system which is aligned with the dynamic demand of the global economy. Therefore, India must develop a higher education system that is not best in the world but best for the world.
Recent initiatives taken by government can be acknowledged, however several facilitating steps can be taken to make the Indian higher education system more cohesive. Institutions on their part need to adopt a transformative and innovative approach to become globally relevant and competitive. This calls for fully empowered institutions and a shift from a mindset of control to one of facilitation.
FICCI being a leading Industry voice works closely with all the key stakeholders- government, industry and academia. With a vision to bring key stakeholders including policy makers, educationists and industry at both national and international level at one common platform for constructive deliberations and knowledge sharing, FICCI over the years has been organizing the Higher Education Summit. With its inaugural edition in 2004, HES has become the most trusted platform for the entire education sector. Recognizing FICCI's efforts, Ministry of Human Resource Development, GoI has been supporting the summit every year.
"With its current demographic structure, India would have the largest work force in the next ten years. It is our belief that with enhanced partnerships between governments, educators and employers, India can truly become the global human resource hub", said Ms Shobha Mishra Ghosh, Senior Director, FICCI.
Over the years, the summit has gained a global stature. It is an effective forum for facilitating partnerships and collaborations between Indian and foreign higher educational institutions. In the past, the event has been graced by delegations from USA, UK Canada, Australia, Scotland, Europe, Middle East, Africa and SAARC etc. Running in its 12th year, FICCI Higher Education Summit 2016 is poised to be one of the Asia's largest platforms to address the issue and challenges of Higher Education. This year, with the support of Ministry of Human Resource Development and Ministry of Commerce & Industry, the Summit has taken a larger role and will be organizing an International exhibition simultaneously with the Conference.
With the advancement in technology and gradual implementation of Industry 4.0 solutions, the skill requirement in industry is going to change significantly. This year theme- "Education for Tomorrow: Learn in India-Learn for the World" will also touch upon digital learning and its impact on today's education scenario. The Summit is to be held from Nov 10-12, 2016 at Vigyan Bhavan, New Delhi. More than 1000 participants including Indian and foreign University Presidents, Vice Chancellors and Deans from Canada, USA, UK, Africa, Middle East, SAARC, CIS, Germany, France, etc. are expected to participate in the Conference. In addition to the two day Conference, there will be more than 150 plus exhibitors from top of the line Indian Institutions showcasing the best practices to the global participants.
The FICCI Higher Education Awards will recognize quality and excellence in higher education delivery. The CEO Roundtable will facilitate exchange of information, ideas and insights on higher education among top CEOs. There will also be Master Classes, a focused discussion on issues pertinent to the sector and poster presentation, a theme based competition for professionals / post-graduate students to creatively share their know-how with the delegates besides informal networking opportunities.
While the Indian higher education system has made considerable progress in capacity creation and enrolment, it needs improvement to make the system "globally relevant and competitive". The vision of FICCI's Higher Education Summit is to build a 21st century model of the Indian higher education system which is at par with the best in the world. It also aspires to create a conducive entrepreneurial framework to encourage new ideas. India has potential to become a hub for talent, a centre for research, innovation and entrepreneurship. The dream may be ambitious but not unattainable, with concerted efforts by the public and private sector and proper deliberation and effective execution, India can truly emerge as a global knowledge economy.