OnePlus Diwali Dash Sale To Start From October 24
New Delhi, Tue, 25 Oct 2016
NI Wire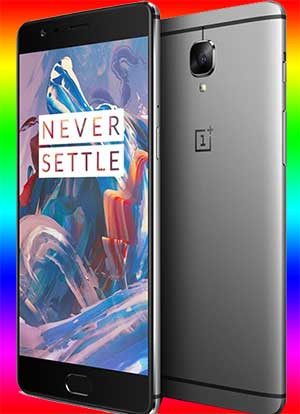 Looks like all the major smartphone brands around are trying to make the best use of festive season in India. It is a well established fact that Indian smartphone market is indeed the strongest of all as it caters to all sections. Be it high-end devices, budget smartphones or the low-end feature devices; there is a market and demand for each.
And Diwali is one of the major festivals in the country that sees a splurge in market. So far we heard of many smartphone makers coming up with special Diwali promotions. The latest one joining this bandwagon is OnePlus. Buzz has it that OnePlus will start its Diwali Dash Sale wherein it will be selling its much liked OnePlus 3 at Re. 1. There will be more offers and the sale is expected to start from October 24.
As we already know, Xiaomi has started the Diwali With Mi campaign where it is giving away the Mi devices at attractive offers prices, with added discounts, deals, coupons and a lot many benefits.
Following the lines of its competitor, the OnePlus is set to conduct its own festive sale. The Chinese smartphone maker as said will be seen hosting a Re.1 Diwali Dash sale starting from October 24. The sale will come to halt on October 26. During this period, OnePlus will allow its registered users to buy OnePlus 3 Soft Gold model, in addition to OnePlus accessories, and a lot many things through its online store; just for Re. 1.
When Will The Sale Go Live?
As heard from sources, the OnePlus Diwali Dash sale is expected to go live from October 24, and will be held at the 4pm, 6pm, and 8pm Indian time slots for consistently three days. Moreover, during this sale, OnePlus is heard to giving away a mystery box that will help in selecting registered users, who will be chosen through lucky draw. The selected user will have to complete the checkout in three hours and uncover the mystery box, to see what it contains.
How To Participate In The Sale?
To participate in the OnePlus Diwali Dash sale you will have to gister on the OnePlus store. It's a four step process, where firstly you will be required to create a OnePlus ID, then you will have to submit all the required billing and payment details, then authenticate your mobile number, and lastly you will have to share on social media using hashtag #OnePlusDiwaliDash. This way you will complete this four-step registration process and would be able to participate in OnePlus Diwali Dash sale.
During this sale, OnePlus will also give some added benefits to its existing users. As heard from sources, each of OnePlus user will qualify to receive Rs. 250 coupon for free, when he or she registers for the sale and enters his or her IMEI number. Moreover, OnePlus is even hosting a contest which requires you to share on social media, and the winner to this content would be eligible for winning a goodie bag.
As we had stated that Xiaomi is currently hosting an analogous Diwali sale on mi.com website. Under its Diwali offer, Xiaomi is offering Re. 1 flash sales in addition to heavy discounts on other of its products. Today happens to be the last day for the Xiaomi sale, and if you haven't yet participated in that, it's time to hurry. Also, don't forget that OnePlus Diwali sale is to start from October 24, prior to the sale, you will have to complete your registration process so that you can shop without any hassle and get benefitted by this super sale.