NDMC alleged: CM refused to meet for Dengue Prevention Drive
New Delhi, Sun, 20 Sep 2015
NI Wire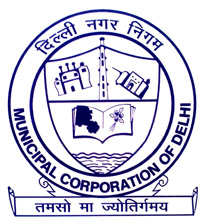 The Mayor of North Delhi, Mr. Ravinder Gupta today visited the Chief Minister's residence which happens to be in the Civil Lines in the jurisdiction of North Delhi Municipal Corporation for Dengue Prevention Drive but Chief Minister, Mr. Kejriwal refused to see him and did not allow him to enter his house. Then the drive begun from his next door neighbor where larvae were found for that legal notice was issued to that property.
Mayor, Mr. Ravinder Gupta said that we are appealing the citizens to allow access to Domestic Breeding Checkers as it is in their interest but if Chief Minister is not allowing the Mayor who has came along the prevention team for the drive, then what can be expected from others. He said that now it can be understood what would be there in the store for Delhiites from Chief Minister. He said it was thought to make an appeal to him to join the drive against Dengue but when he did not allow even Mayor what would be his behavior with common man.
Before this, Mayor launched the drive from Pusa Agriculture Research Institute. He also visited the Harjan Basti in Naraina where comprehensive coverage through fumigation and anti-larvae was done besides distribution of leaflets and announcements for the awareness among the residents. The drive was aimed to restrict the number of dengue patients through preventive measures in large scale. He was accompanied by Karol Bagh Zone Ward Committee Ms Archana Gupta and area councilor, Mr Bhim Singh.