Salman Khan hit-and-run case: High Court suspends prison sentence
Mumbai, Fri, 08 May 2015
NI Wire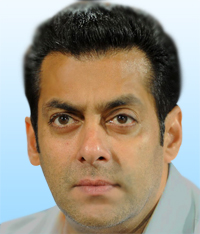 In the Salman Khan's hit-and-run case Mumbai's High Court has suspended Bollywood superstar Salman Khan's prison sentence.
Earlier a local court pronounce 5 years jail in the Salman Khan hit-and-run case. After getting bail from the High Court Salman Khan remain free until his appeal hearing in July.
Salman Kha was sentenced 5 year prison for running over several persons sleeping on the pavement in Mumbai. In this one of the person was killed and several were injured.
The survivors and the prosecution witnesses have testified that Khan was driving while his vehicle crashed into a group of half a dozen men sleeping on the street in in the year September 2002.
Currently the upcoming film 'Bajrangi Bhaijaan' is in the last schedule of shooting and in this film Kareena Kapoor is the main star.
Salman Khan, 49, is Bollywood's start who worked in more than 90 Hindi films in his 27-year career.
Details of the Salman Khan's hit-and-run case:
28-September-2002: Salman Khan was arrested and then granted bail.
October 2002: Charges of culpable homicide not amounting to murder was filed against Salman Khan
Year 2003: Khan's plea was rejected in session court
Oct 2003: State moves SC against order which directs magistrate court to decide on charges against him
Year 2006: Case framed for rash and negligent driving
March 2011: Serious charges under 304 part II moved
Dec 2012: Magistrate court commits trial to session court
23-July-2013: Charges for culpable homicide not amounting to murder framed
19-Aug-2013: New judge was assigned for the case
19-Nov-2013: Salman Khan pleaded for fresh trail
5-Dec-2013: Fresh trial was ordered in the case
30-March-2015: Salman Khan's driver was produced in court and he said he was driving the car
9-April-2015: Final argument on case
10-April-2015: Defense presented the final argument
20-April-2015: Defense completes the final argument in the case
06-May-2015: Salman Khan was convicted in the case and awarded 5 years prison
08-May-2015: Bombay High Court suspends prison sentence
Some of the Twitter message related to the Salman Khan case: