Salman Khan hit-and-run case: verdict is today
Mumbai, Wed, 06 May 2015
NI Wire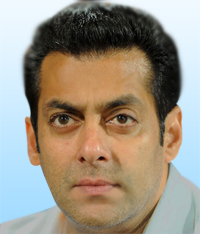 In the Salman Khan hit-and-run case a local court will pronounce verdict is today and if found guilty he can get maximum sentence of ten years' jail term.
Salman Kha is the accused of driving his SUV into a group of homeless sleeping people in Mubai and in the accident one of the person was killed.
The survivors and the prosecution witnesses have testified that Khan was driving while his vehicle crashed into a group of half a dozen men sleeping on the street in in the year September 2002.
Today, a local court is set to pronounce verdict in the hit-and-run case involving the Bollywood superstar Salman Khan. Film industry investments are on risk as about Rs 200 crore is depending on Salman Khan.
Currently the upcoming film 'Bajrangi Bhaijaan' is in the last schedule of shooting and in this film Kareena Kapoor is the main star.