Top 5 Bollywood actors fit for Hollywood
Bollywood, Fri, 29 May 2015
NI Wire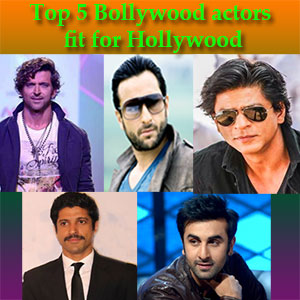 In this article we have introduced 5 Bollywood heroes who with their charismatic acting can make successful debut in Hollywood.
The name Bollywood surely shares the sonorous similarity with Hollywood. From this symbolic perspective it can easily be stated that every 'wood' in the world cinema has Hollywood in their backdrop as an international cinematic standard. Then why not the actors of Bollywood can be measured in the level of world's greatest film industry? Anil Kapoor and Irfan Khan have already made it successfully to cheer up the others. Some of the Bollywood stars are often being compared with many of the erstwhile and present heroes in Hollywood. Eventually some of the Hollywood stars have been followed by the actors of Mumbai like an ultimate inspiration, as Gregory Peck was for Dev Anand. From the contemporary time we can have a bunch of Bollywood actors who are quite enough fit to make their charismatic presence in Hollywood. Here we introduce top 5 Bollywood actors fit for Hollywood.
1) Hrithik Roshan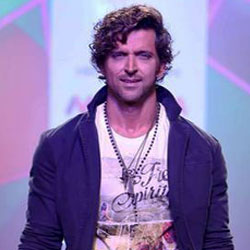 With the Greek God's looks, Hrithik is quite capable with his acting proficiency to be compared with a Hollywood star like Bradley Cooper. His sculpted physique and smart style statement is already a landmark in the Bollywood film industry. With the image of 'Krrish' he established himself as the first prominent super hero of Indian cinema who can easily portray a role like Batman Superman Spiderman in Hollywood.
2) Shah Rukh Khan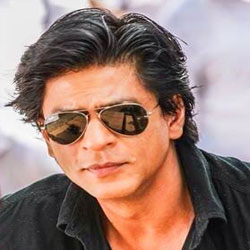 After ruling the industry for more than two decades Bollywood-Baadsha Shah Rukh Khan obviously deserves his acting charisma to be revealed for international cinema audience with an enigmatic role in Hollywood movie. With a solid stage and television background he started his film career in Bollywood and became a milestone by his fabulous acting aptitude. From the image of a negative heroism he evaluated himself to a romantic super hero. His packed body, sensible looks and intelligent expressions is highly capable to raise him up to amaze the global English audience.
3) Farhan Akhtar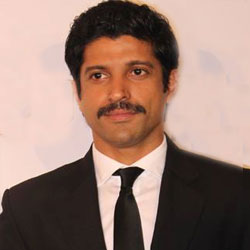 The director-turned-actor Farhan Akhtar proved his international standard of acting competence with the unparalleled and award winning performance in Bhaag Milkha Bhaag. The multitalented man can also be stated as a producer, screenplay writer and singer as well who established himself crossing the deep shadow of his famous parents. His commitment and sensibilities are good enough to set a great career in international arena, particularly in the Hollywood films.
4) Saif Ali Khan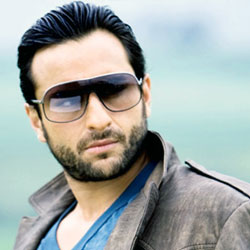 The man with the true 'Nawab' blood and body language has the inheritance to fit on the highest platform. It is a point of discussion among film critics that the Chote Nawab can easily replace Daniel Craig to be a better Bond. In his Bollywood career a series of primary failure couldn't stop his slow and steady rise to prove himself as a distinctive Khan with great acting gift. Saif has the class and commitment to make it large in the most formidable film industry of the globe.
5) Ranbir Kapoor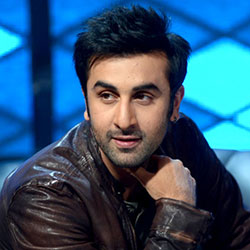 The young Ranbir of the great Kapoor family can undoubtedly claim a Hollywood debut with his elegant looks and versatile acting ability. With the roles like Rocket Singh or Barfi he proved his out-of-the-box acting talent in his star studded Bollywood career which may be quite enough for him to find a role as a talented Hollywood debutant.
Undoubtedly the heroes and great acting prodigies mentioned above, at the same time can make Hollywood richer and add a different flavor to the world cinema. We hope for them some of the career defining charismatic role and unprecedented commercial success from their still to be realized Hollywood debut.