Cannes Film Festival: Fagun Thakrar joins Aishwarya Rai Bachchan
New Delhi, Wed, 27 May 2015
NI Wire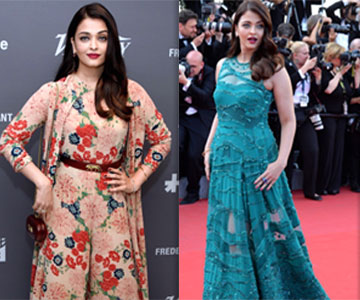 Fagun Thakrar joins Aishwarya Rai Bachchan as an icon at the Cannes Film Festival. The 68th annual Cannes Film Festival was held from 13 to 24 May 2015 at Cannes, France.
Critically acclaimed actress Fagun Thakrar was invited to the exclusive Variety Celebration of UN Women held at the 68th Cannes film festival. Aishwarya Rai Bachchan and Salma Hayek were also in attendance. They all had a discussion on the subject of gender equality.
Both Aishwarya and Fagun were next invited to the premiere of 'Carol', starring Cate Blanchett and Rooney Mara. Aishwarya and Fagun's presence at Carol, a film exploring feminine values through its two strong female protagonists continued to demonstrate their support for gender equality in cinema.
Acclaimed actress Fagun Thakrar is establishing herself as an icon of the Cannes film festival. Like Aishwarya, Fagun's presence at Cannes epitomizes elegance, beauty and class. It is not inconceivable that in the near future, Miss Fagun Thakrar will join Aishwarya Rai as an Indian actress invited to be part of the Jury member at the Cannes Film Festival.
Fagun Thakrar and Aishwarya Rai Bachchan attends the Variety Celebration of UN Women at the 68th Cannes Film Festival, France.
agun Thakrar and Aishwarya Rai attends the 'Carol' premiere during the 68th annual Cannes Film Festival in Cannes, France.