Actor Rishi Kapoor showers his blessings on Mahaakshay for Ishqedarriyaan
Mumbai, Wed, 20 May 2015
NI Wire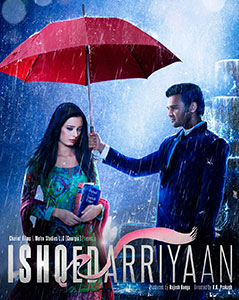 Mumbai, May 20, 2015: Time and again, various stars of tinsel town have gone all out and complimented each other for their work on Twitter. Earlier it was Arjun Kapoor who complimented the gorgeous Jacqueline Fernandez and now, it is Mahaakshay at the receiving end of a beautiful wish. Veteran actor Rishi Kapoor tweeted his love and blessings to his 'son' Mahaakshay Chakraborty for his upcoming release, 'Ishqedarriyaan'.
Rishi Kapoor aka Chintuji who recently joined the Twitter bandwagon said, "@Mahaakshay - My bestest to my son Mahaksahay for Ishqedarriyaan.God Bless you and the film. Conquer all as dad did.
Rishi Kapoor has shown us that relationships and love in Bollywood are not always confined to blood-ties. This affection has certainly left Mahaakshay and all of us emotional. We can only hope to see them as a father-son duo on the silver screen soon.
'Ishqedarriyaan' is a romantic film directed by V. K. Prakash, presented by Chariot Films & Metro Studios LLC (Georgia) & produced by Rajesh Banga. The film is set to release on May 29, 2015.
View More : 'Ishqedarriyaan'