The award winning horror flick 'Echoes' all set to release on 29th May in India!
hollywood, Wed, 20 May 2015
NI Wire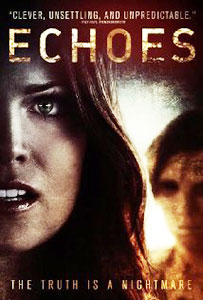 Archstone Distribution and Fat Free Films's ECHOES - is a horror film all set to release on 29th May!
With a new ensemble cast of Steven Brand, Kevin Brewerton, Ivory Dortch, Kate French, Steve Hanks, J.J. Nolan, Caroline Whitney Smith & Billy Wirth , the film revolves around a young writer who gets horrific sleep-paralysis induced visions, she is a young writer who retreats with her boyfriend to an isolated desert house. As the visions intensify, she finds herself on the verge of losing her mind,.or uncovering a life-threatening secret.
The film won the Best Director award at FILMQUEST (2014) , Won the BEST NARRATIVE FEATURE SaMo Indie 2014 and the OFFICIAL SELECTION LONG BEACH INDIE (International Film Festival 2014)
The film is Written & Directed by Nils Timm and Produced by Ditte Halleskov, Aaron Harvey, Music by Dre Nitze.
Echoes Trailer 1 - Horror Thriller