Sonakshi Sinha's Travel Bucket List
Mumbai, Sat, 25 Apr 2015
NI Wire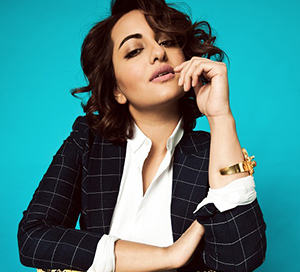 Actor Sonakshi Sinha recently went to Maldives and came back completely rejuvenated. In her 4 days trip to Maldives she came back with some 400 pictures which shows how much she loves to travel and capture the exotic places.
Sonakshi who has always been famous for following her heart, recently shared her travel bucket list. The actress stated that as a resolution, she would want to explore new places and different cultures. According to her, the whole traveling experience always helps her grow as a person and as an actor.
She loves Goa because of its easy and chill vibe and keeps going back. Apart from that she wants to visit Kerala and Cochin for its beautiful beaches and immaculate landscape of blue and green.
"I love going to beaches because I love the ocean and spending hour's snorkeling and indulging in water sports. Other than that I love walking around cities with rich histories, heritage and beautiful structures to see", said Sonakshi.
She also mentioned that her ideal vacation would be spending more time doing things she likes. And spend less time on her phone, without any thoughts of work. For Sonakshi it has to be a place with good mixture of relaxation and adventure.
Her bucket list includes destinations like Bali, Morocco, Bahamas, Tokyo, Venice, Mykonos, Rome and Vatican City. Sonakshi wants to visit all these places whenever her busy schedule permits her.