Watch Sunny Leone in the 'Kuch Kuch Locha Hai'
Bollywood, Wed, 01 Apr 2015
NI Wire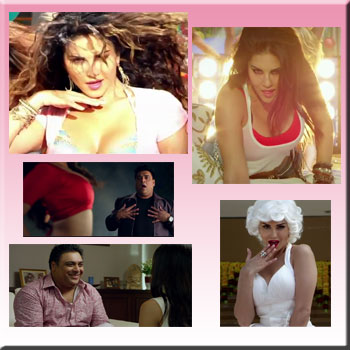 The first trailer of the upcoming Hindi Movie 'Kuch Kuch Locha Hai' is released today and in the video 'Sunny Leone' new look is presented.
The upcoming Hindi s** Comedy movie which is scheduled to be released on 8 May 2015 in Hindi in Box offices in India. In movie Sunny Leone and small screen star Ram Kapoor are in the lead story.
The trailer released today show the hot look of the Sunny Leone with the small screen star Ram Kapoor. This seems very unique pair as people couldn't have imagined about such pair.
The movie 'Kuch Kuch Locha Hai' is directed by Devang Dholakia and produced by K.K Agarwal, Mukesh Purohit, Maximus at Multimedia Pvt Ltd.
The main starring the movie is Sunny Leone, Ram Kapoor, Evelyn Sharma and Navdeep Chabbra.
The trailer of the movie is released today on the Youtube and it is giving the a glimpses of the upcoming movie 'Kuch Kuch Locha Hai'. It also the naughtiness that is coming with the movie.
This film is coming with the Ram Kapoor's comedy and which is spiced up with the Sunny Leone's sensuality.
In this movie Ram plays a rich Gujarati businessman while Sunny Leone as a famous film star.
Start of the movie:
Sunny Leone as Shanaya
Ram Kapoor as Praveen Patel
Evelyn Sharma as Naina
Navdeep Chabbra
Kiran Kumar
Here is trailer of the movie 'Kuch Kuch Locha Hai'. Watch this trailer and see Sunny Leone in new look.
The release of the movie is 8 May 2015.