RBI set to cap Bank's large Exposure at 25 per cent of Tier 1 Capital
Mumbai, Sun, 29 Mar 2015
NI Wire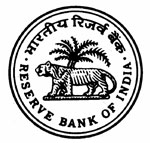 The Reserve Bank of India is all set to cap banks' large exposure (LE) to each counterparty, including a group of connected counterparties, at 25 per cent of their Tier 1 capital. It has been come into light by the new announcement made by RBI.
According to media reports, the current single and borrower group exposure (loan) limits are placed at 15 per cent and 40 per cent respectively of the banks' Capital Funds (Tier I + Tier II capital).
RBI has said that it has proposed LE Framework exposure limit will be 25 per cent of Tier I Capital for single as well as groups of connected counterparties.
Bank has further said that it wants large borrowers to meet a portion of both their short-term and long-term funding needs through market mechanisms such as commercial papers (CPs) and corporate bonds.
Needless to say, the IMF has observed that the prudential framework in India is characterised by concentration limits that are significantly higher than international best practice and a too-general definition of connected counterparties. It has further said that the default of a borrower or a group of connected borrowers can cause a serious loss to a banking group. The current large exposure limit is a maximum of 55 per cent of a banking group's capital.