Need to amend the Land Acquisition Act, 1894: Finance Minister Jaitley
New Delhi, Sun, 04 Jan 2015
NI Wire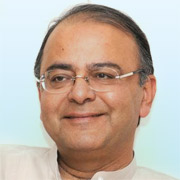 Finance Minister Arun Jaitley has said that on December 31, 2014, the Government promulgated the ordinance to amend some provisions of the Right to Fair Compensation and Transparency in Land Acquisition, Resettlement and Rehabilitation (Amendment) Act, 2013. What was the need to amend the 2013 law and what is the effect of these amendments?
It has been repeatedly mentioned that the Land Acquisition Act, 1894 had become obsolete and needed amendment. It indeed had. The compensation provisions in the 1894 Act were highly inadequate and, therefore, it was desirable that higher compensation coupled with a rehabilitation and resettlement package be provided. The 2013 Act did that.
He further said that he support the 2013 Act on that ground. However, thirteen Acts of Parliament, which provided for land acquisition, were put in the Fourth Schedule of the Act. Section 105 of the 2013 Act made the provisions of the Act inapplicable to these exempted Acts. The said Section provided that the Government could issue a notification and direct 'any' provision of the Act relating to compensation or R&R would be made applicable to the exempted acts.
The "Proposed" notification had to be placed before Parliament for a period of 30 days and Parliament was expected to approve, disapprove or modify the said proposed notification. The need for an ordinance arose because such a notification would have to be put before Parliament in the Budget session itself in July-August, 2014 and the approval or disapproval taken accordingly.
It goes a step further than the 2013 Act itself. This also explains the urgency of issuing the ordinance on the last day of the year since otherwise the Government would have been in default of the complicated approval provisions outlined in the 2013 Act.
The 2013 Act provided for consent of the land owner in varying percentages in a number of cases. It is only when the land owner's give consent that their land be acquired and the Government can initiate the acquisition process. Thereafter, the Act provided for a detailed social impact study. It further provided for special provisions with regard to food security.