iPhone 6 launch: Only one day left
California, Mon, 08 Sep 2014
NI Wire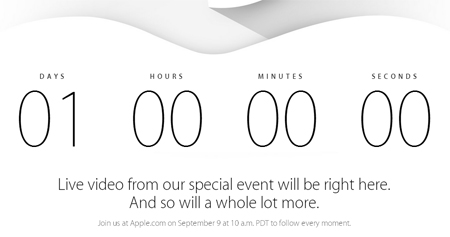 Now just only one day is left for the launch of the most awaited iPhone 6, the latest feature rich version of the Apple iPhone. Tomorrow Apple is going to launch the iPhone 6 and it is expected that iWatch will also be launched in the same event.
The iPhone 6 will be launched tomorrow 9th September at Flint Centre for the Performing Arts in Cupertino, California, USA. Only the invited guest can go there.
Apple will live cast the event on their website. Now the people from all over the world is eagerly waiting for the release of new iPhone 6.
If you go through the Internet you will find a lot of information saying that the iPhone 6 series will have bigger screen and faster CPU. These are all rumors and just wait for one day Apple is going to unveil its iPhone 6.
Here are the details from the information available on Internet as rumors about iPhone 6:
Display and screen resolution
iPhone is expected to come in 4.7 inc and 5.5 inch models, with slim body and scratch resistant screen. It will give tight competition to the Galaxy Note 4.
The 4.7-inch model will have 138.0 x 66.0 x 6.9 mm dimensions, where as 5.5-inch model will be in 158.0 x 78.0 x 7.1 mm.
Camera Specification
The camera of the iPhone 6 will be much power full and excepted to have 8MB camera. Phone will also have the LED flash.
iPhone 6 OS
iPhone 6 will be pre-loaded with iOS8.
iPhone 6 pricing
Apple iPhone 6 (4.7-inch) 16GB, 32GB and 64GB models would cost around $860, $990 and $1,120 respectively.
Apple iPhone 5.5-inch iPhone 6L -16GB, 32GB and 64GB variants would come higher of around $1,022, $1,152 and $1,250 respectively.
Let's wait for tomorrow for the release of the iPhone 6 to see the features and offerings.