iPhone 6 specifications and expected price in India
New Delhi, Mon, 08 Sep 2014
NI Wire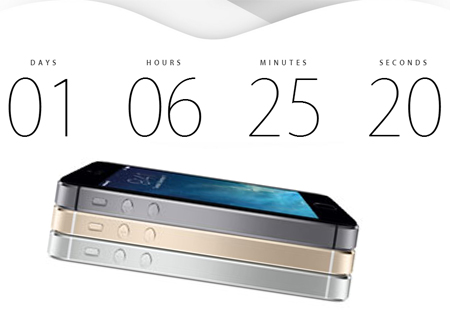 Apple iPhone 6 is going to be release on 9th September, and expected to be available for sale in another 10 days after its release. The price of various versions iPhone will be in between Rs. 60,000/- to Rs. 85,000/- The latest version of iPhone, iPhone 6 is expected to feature rich and more advance camera.
Apple iPhone 6 will be available in two screen sizes 4.7 inch and 5.5 inch, both these phones will be available in 16GB, 32GB and 64GB.
Here is the expected price of 4.7 inch iPhone 6 in India
Price of 4.7 inch iPhone 6(Expected price)
16GB
Rs.60,000/-
32GB
Rs, 69,000/-
64GB
Rs. 77,000/-
5.5 inch iPhone:
Price of 5.5 inch iPhone 6(Expected price)
16GB
Rs.70,000/-
32GB
Rs, 79,000/-
64GB
Rs. 85,000/-
* These prices are indicative price based on the leaked phone details. It might be different when iPhone 6 is launched.
Apple is all set to launch the iPhone 6 at 10:30 pm IST on September 9, 2014 (10 am PDT) at a live event.
The first iPhones can be bought by customers from the Apple Store in New York. People around the world are waiting for the launch of the Apple iPhone 6 9th September. The released date was earlier leaked and now officially confirmed by the Apple. This event is going to be a big event for the iPhone lovers.
As per the leaked information on the Internet, Apple iPhone 6 will will be pre laded with the iOS8 and run on the an Apple A8 dual-core 2 GHz processor.
Apple iPhone 6 will have the support for 4G LTE network, Nano-SIM and up to 128 GB of internal memory variants.
The shatterproof sapphire crystal protection to be installed on the IPS LCD display, this will protect the screen from scratch.
Display screen will support over 16 million colours.
The 8 megapixel rear camera is now powerful and can take pictures while recording 1080p video. It comes with LED.
The iPhone 6 will have only 1,810 mAh batter, which seems very less. But due to hardware and software optimization it will provide good output.
Apple is also expected to launch iWatch with the launch of iPhone 6.
Here are the possible features of the iPhone 6:
Network support: It will support 2G, 3G and 4G networks.
Body size: It is expected to be of 137.5 x 67 x 7 mm (5.41 x 2.64 x 0.28 in) size and 113 gm in weight
Camera: The camera will be of 8 MP, 3264 x 2448 pixels with autofocus and dual-LED flash.
Operating System: It will be loaded with iOS 8 Operating System.
Processor: Expected process is Dual-core 2 GHz.
Applications:
AirDrop file sharing
Siri for natural language commands and dictation, which seems a good feature
iCloud cloud service
iCloud Keychain
The integration support for Twitter and Facebook
Maps support
The iBooks PDF reader application
Software for Audio/video/editing
This version of Apple iPhone, the iPhone 6 is going to be the next big release and people around the world eagerly waiting for the next version of iPhone.