iPhone 6: Huge demanded phone; pre-order hits 4 million
US, Mon, 15 Sep 2014
NI Wire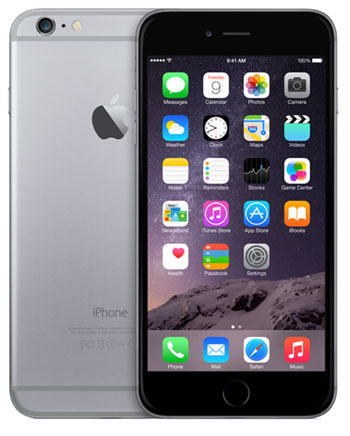 Apple started taking the pre-order through its website and now in just 24 hours Apple received 4 million order for the iPhone. This shows the popularity of the new iPhone 6 and iPhone 6 plus.
The order received is almost twice of the order received at the time of release of iPhone 5 series two years back. The huge demand of the iPhone will delay the deliver of the phone till October. Although many customers will receive the hand set in the month of September.
On September 19, company will start selling the iPhone in the stores and through the authorized resellers. In the first phase company will start selling the products in the U.S., Australia, Canada, France, Germany, Hong Kong, Japan, Puerto Rico, Singapore and the UK.
In the second phase company will start selling the iPhone in Austria, Belgium, Denmark, Finland, Ireland, Isle of Man, Italy, Liechtenstein, Luxembourg, Netherlands, New Zealand, Norway, Portugal, Qatar, Russia, Saudi Arabia, Spain, Sweden, Switzerland, Taiwan, Turkey and the United Arab Emirates by September 26.
iPhone 6 and iPhone 6 plus is with Far Better Display Quality
iPhone 6 display is just not bigger but better in every aspect. Be it true to life color or be it stunning contrast in any angle, it is arguably the most advanced device in respect of display quality. The desktop class architecture along with other advanced level display efficient tech specs made this phone the brightest one as compared to other smartphones.
Respectively the resolution of iPhone 6 and iPhone 6 plus versions are 1334x750 and 1920x1080.
The display is more power packed with A8 chip.
M8 motion coprocessor is more efficient in gathering inputs from advanced level sensors and barometer.
Check more details about iPhone: iPhone 6 - All You Want to Know.