RBI keeps repo rate unchanged at 8 percent
Mumbai, Tue, 03 Jun 2014
NI Wire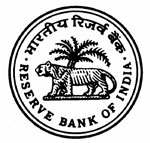 As it was expected, India's central bank kept key policy rates unchanged but marginally reduced the money commercial banks have to mandatorily hold in liquid assets, indicating it will await signals from the national budget next month before acting.
The decision was taken during the second bi-monthly monetary policy review for this fiscal. While the cash reserve ratio was kept unchanged at 4 percent, statutory liquidity ratio (SLR), which is the quantum of liquid assets banks have to hold against their deposits, has been reduced by 50 basis points to 22.5 percent.
In the second bi-monthly monetary policy review for this fiscal, and the first after the Narendra Modi government took charge last month, Reserve Bank of India Governor Raghuram Rajan's stance has status quo given the prevailing domestic and overseas conditions.
The current policy rates are: bank rate 9.0 percent, repurchase rate 8 percent, reverse repurchase rate 7 percent and marginal standing facility rate 9.0 percent.
It is noted that the central bank, however, cut the liquidity provided under the export credit refinance facility from 50 percent of eligible export credit outstanding to 32 percent. This, in effect, reduces the amount of money available to exporters to get credit.
(With inputs from IANS)