FICCI-Horasis Global India Business Meeting at Liverpool
New Delhi, Mon, 23 Jun 2014
NI Wire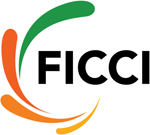 In keeping with its calibrated endeavour to promote India's business linkages with the United Kingdom, India's apex chamber, the Federation of Indian Chambers of Commerce and Industry (FICCI) is taking a high-profile delegation to the UK. The 30-member business delegation, which is part of FICCI's annual 'Business Mission' to the UK comprises FICCI's senior industry members including Mr. Sidharth Birla, President, FICCI and Dr. Jyotsna Suri, Senior Vice President, FICCI.
There are key business engagements lined for the Business Mission in London, as well as at the 6th edition of the two-day FICCI-Horasis Global India Business Meeting at Liverpool, a premier annual gathering of senior decision makers from the world of business and politics from India and beyond to discuss a wide range of issues directly related to the Indian economy.
This is the first such engagement of FICCI to the UK after the recent elections and formation of the NDA Government in India led by the Prime Minister Shri Narendra Modi. The timing of the delegation assumes a special significance in view of the weightage given by the new Government to growth, investment and strong relations with India's major economic and strategic partners. In sync with the new dynamics in India, the main objective of the delegation would be to engage with UK counterparts and deliberate on ways to leverage the evolving political and economic scenario to the advantage of India-UK relations and further strengthen the India-UK partnership.
FICCI has been contributing immensely towards the growing business synergies between India and the UK. This visit will provide a catalyst for advancing relations to a whole new level in the coming years, not just on trade and investment, but encompassing the rich history and true global potential of the bilateral relationship.
The FICCI delegation has a detailed agenda for their interactions with ministers and other key stakeholders in the UK.
Some of the major items on this agenda are: to attract more export oriented FDI from UK, emphasize the role of UK in India's infrastructure projects like Bangalore-Mumbai Economic Corridor, promoting greater cooperation in healthcare and medical research by developing public-private partnerships, tapping collaborative avenues in the area of education and skills and enhancing B2B linkages in the creative industry in areas like animation.