RBI to review its monetary policy, interest rates may be unchanged
New Delhi, Mon, 02 Jun 2014
NI Wire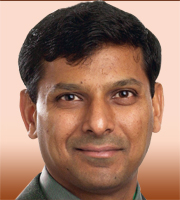 After the formation of the new Union government at center, it is expected that the Reserve Bank of India (RBI) is likely to keep interest rates unchanged when it reviews its monetary policy tomorrow. It will be the first review of the RBI after the formation of government at center.
RBI Governor Raghuram Rajan had kept the policy rate unchanged at eight percent in its April 1 review. He gave an indication Friday when he told reporters in Tokyo that the "government and the central bank have both stressed on the need to bring down inflation while respecting the fact that growth is very weak".
Despite the speculation that the RBI governor's primacy to inflation control may clash with the pro-growth orientation of the new government with emphasis on easing of credit, Rajan has met with both Prime Minister Narendra Modi and Finance Minister Arun Jaitley during their first week in office, ahead of RBI's policy review.
After his meeting with the new finance minister, Rajan told reporters the government and the RBI were on the same page on maintaining a balance between growth and inflation. It is noted that last week, Jaitley had said, "The challenges are very obvious. We have to restore the pace of growth, contain inflation and obviously concentrate on fiscal consolidation itself."
Rajan raised interest rates three times since he took office in September 2013, even as economic growth slowed to its lowest in nearly a decade. India's economic growth remained below the 5 percent mark for the second year in a row at 4.7 percent in 2013-14.
(With inputs from IANS)