How to follow skin care with Restylane Skinboosters: Follow the expert tips
Mumbai, Thu, 19 Jun 2014
NI Wire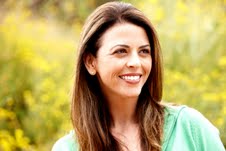 In an age when women play multifarious roles and responsibilities, the stress is also on the rise. Neither is there time to follow elaborate beauty rituals that keep your skin looking young and plump for a long time. Dullness of the skin, wrinkles, pigmentation, drooping necklines, can often force you look away from the mirror.
Here is the view of the expert Dr. Abhay Talati, Dermatologist, Mumbai who says that from times immemorial, the quest for the ultimate elixir of youth is on and people try many different mechanisms and therapies to keep looking younger. However, with radical modern advancements in the field of skincare and beauty that target the 'science' behind ageing, it possible to keep looking younger even when the age is on the advance. And what more! The modern day procedures do not even require elaborate rituals and have limited downtime.
With Restylane Vital Skinboosters you can again be the awesome lady that you always have been. All you need is to understand that these signs of ageing aren't a big deal anymore and you can get rid of each of them, if you trust the new-age skincare offerings. With no time at hand and an obvious aversion to surgical methods, procedures like fillers and Skinboosters are a dream come true for many ladies, who choose to be ahead in times.
Restylane Vital Skinboosters are Hyaluronic Acid based fillers that work on a natural principle that hydration is one of the prime requirements of a healthy skin. HA is actually a natural substance present in the layers of the skin which along with collagen and elastin is responsible for keeping the flexibility and volume of the skin intact. As we age, HA starts depleting from the skin and this is one of the reasons why lines and wrinkles start appearing on the skin.
When injected into the upper layers of the skin, the filler takes away the fine lines and wrinkles and make you look plumper and younger; HA being a hydrophilic substance also attracts water and encourages the skin to retain moisture. It also helps fill up the fine lines that appear with age. The glow that comes with it is natural. So, why spending hours worrying about the signs of ageing, go for Restylane Vital Skinbooster sessions and you will fall in love with your age.