The announcement to record price fluctuations is a step in the right direction: FICCI
New Delhi, Wed, 18 Jun 2014
NI Wire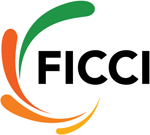 Commenting on the series of measures announced by Mr. Arun Jaitley, Hon'ble Finance Minister, on curbing food inflation, Mr. Sidharth Birla, President, FICCI said "In its usual result oriented mode the government announced focussed measures to rein in food inflation."
The alacrity in response by the administration is noteworthy and we welcome the resolve shown in tackling this critical issue. The announcement to record price fluctuations is a step in the right direction as real time data monitoring and analysis is the key to triggering corrective actions to manage inflation.
In fact, FICCI has advocated setting up of a Food Inflation Response and Strategy Team (FIRST) under the PMO for this very purpose. FICCI has also been suggesting to incentivise states to de-list fruits and vegetables from APMC Act.
The announcement by the government urging states to move in this direction is a positive move. We hope that going ahead these measures form the base for a more robust structure to address the problem of food inflation in a systemic manner.