Inflation remains a key factor to the overall growth prospects: FICCI
New Delhi, Mon, 16 Jun 2014
NI Wire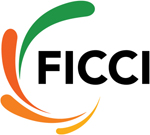 The wholesale price index (WPI) inflation rate was reported at 6.01% for May 2014, an increase from 5.2% in April 2014.
"Inflation remains a key impeding factor to the overall growth prospects of the economy. With food and fuel prices being the key driving factors, upside risks to inflation continues. The sub par monsoon outlook for this year could put pressure on food prices going ahead", said Mr. Sidharth Birla, President, FICCI.
"The government has clearly indicated that handling inflation will be a top priority. We are glad to note the indications made by Prime Minister last week about the need to build real time data for agro products and modernizing FCI. In fact, recently FICCI made a similar suggestion of creating of Food Inflation Response & Strategy Team (FIRST) under PMO to track real time data on food production, stocks and prices across regions. We hope to see action on this soon", added Mr. Sidharth Birla.