6 J.E and Assistant Engineers suspended for laxity in water supply in shelters
New Delhi, Tue, 06 May 2014
NI Wire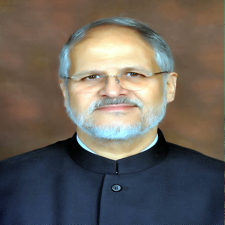 The Lieutenant Governor of Delhi Najeeb Jung had directed the CEO, Delhi Urban Shelter Improvement Board (DUSIB) to review the availability of water in night shelters and to carry out an extensive inspection drive of all the 181 night shelters in Delhi and submit a report of the same to him.
According to the report submitted to the Lieutenant Governor by CEO DUSIB, the inspection of all the 181 night shelters was carried out by the engineering staff on 30 April, 2014 and 1 May, 2014. According to the report, water was found to be available in all the night shelters except in the case of 7 night shelters, located in Taimur Nagar, Neela Gumbad, Vasant Vihar Pahari and 4 night shelters in and around Sarai Kale Khan.
Taking cognisance of the laxity of supervision in the 7 night shelters where water was found to be unavailable, 6 Junior Engineers and Assistant Engineers have been placed under suspension and show-cause notices have been issued to the NGOs managing these night shelters.
The Delhi Jal Board has also been instructed by the Lieutenant Governor's office to ensure that water is regularly supplied to these night shelters. The Lieutenant Governor Sh. Najeeb Jung said, "Water is the most critical element in the months of summer, especially for those who are the most vulnerable and have to survive the heat by taking refuge in night shelters. It is our moral duty to ensure that there is regular water supply in these night shelters. There can be no laxity on this front."