NCT government launched online OPD registration in Hospitals
New Delhi, Sat, 31 May 2014
NI Wire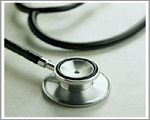 Govt. of NCT of Delhi launched new initiatives for public health care. In this regard a function was organized by the Health and Family Welfare Department of govt of Delhi at Delhi Secretariat wherein Chief Secretary Shri S.K.Srivastava, launched the online OPD registration in 24 Hospitals of Delhi Govt for the benefit of the patients. The function was attended by the country head of UNDP Jorn Sorenson, Special Secretary Shri S B ShasankoH, Director Health Service Shri M V Kamath and othe senior officer of Govt of Delhi and UNDP.
Shri Srivastava also released a standard treatment guidelines book for all the Hospitals and Dispensaries of Delhi Govt for giving helping hand in there day to day functioning. Apart from this MOU was also was signed between Delhi Govt and UNDP. According to this MOU, the UNDP will provide training to the 50 select doctors and other staff members of the Government of Delhi on procurement and supply chain management for drugs, consumables and medical equipments etc. The Agreement was signed by the Country Director of UNDP (India) and Spl.Secretary(H FW).
A book on Standard Treatment Guidelines was also released by the Chief Secretary. The Guidelines include the standardized treatment protocol to be followed in all public health institutions, i.e. hospitals and dispensaries. The book published by Directorate of Health Services in collaboration with Delhi Society for Promotion of Rational Use of Drugs, enables the doctors to follow and practice uniform standards while treating the common diseases including emergencies.