First Bi-monthly review: RBI keeps policy rates unchanged
Mumbai, Tue, 01 Apr 2014
NI Wire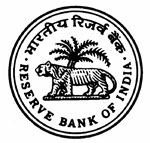 As it was expected, the Reserve Bank of India (RBI) left key interest rates unchanged in its first bi-monthly monetary policy review and said near-term tightening is not expected if inflation continues to ease. In another significance move, the repo rate, or the interest that banks pay when they borrow money from the RBI to meet their short-term fund requirements, has been left unchanged at 8 percent.
Further the reverse repo rate, or the interest that the RBI pays to commercial banks when they park their surplus short-term funds with the central bank, has been adjusted to 7 percent.The Cash Reserve Ratio (CRR) is left unchanged at 4 percent. The marginal standing facility rate and the Bank Rate is also kept unchanged at 9 percent.
While announcing the policy statement, Governor Raghuram Rajan said, "The only thing that is surprising in the monetary policy today is lack of surprises."
Rajan said the central bank's policy is firmly focused on curbing inflation.On the back of softening in food and fuel price rise, wholesale price-based inflation eased to 4.68 percent in February, while retail inflation, based on the Consumer Price Index (CPI) declined to a 25-month low of 8.10 percent.
"The Reserve Bank's policy stance will be firmly focussed on keeping the economy on a disinflationary glide path that is intended to hit 8 percent CPI inflation by January 2015 and 6 percent by January 2016,"the governor said."At the current juncture, it is appropriate to hold the policy rate, while allowing the rate increases undertaken during September 2013-January 2014 to work their way through the economy, he said.
"Furthermore, if inflation continues along the intended glide path, further policy tightening in the near term is not anticipated at this juncture," Rajan added.
It is noted that this is the first bi-monthly policy review of monetary policy. On the recommendations of a panel headed by RBI Deputy Governor Urjit Patel, the central bank has now decided to shift to a system of announcing policy statements once every two months, instead of 45 days that was in practice for the past few years.
(With inputs from IANS)