FICCI: Designating India as Priority Foreign Country in the USTR report
New Delhi, Sat, 08 Mar 2014
NI Wire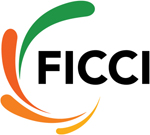 FICCI and Indian industry is of the view that the investigation is a manifestation of a broader tension between a handful of disgruntled US companies and the Indian government, which has now spread to Capitol Hill. Dr. A Didar Singh, Secretary General, FICCI opines that "although India has a social and constitutional responsibility of providing health care and better standard of life to its people, the policy drive is geared to meet the country's obligations under TRIPS'.
During the United States Trade Representative (USTR) office hearing on the USTR's 2014 Special 301 Hearing on 24 February 2014, Alliance for Fair Trade with India (AFTI), Biotechnology Industry Organization (BIO), Global Intellectual Property Center (GIPC) of the US Chamber, Pharmaceutical Research and Manufacturers of America (PhRMA) and National Association of Manufacturers (NAM) recommended to the USTR to designate India as "Priority Foreign Country" in its 2014 Special 301 report.
The effort being made to declare India as "Priority Foreign Country" under the Special 301 under US Trade Act of 1974, is a unilateral action to create pressure on India to increase IPR protection beyond the TRIPS Agreement and aims to protect private corporate interests over national interests. The US advocacy groups have leveled charges against India's business environment, arguing that it is restrictive and discriminatory, with weak protections for intellectual property due to a number of patent invalidations and issuance of compulsory licenses. Dr. A Didar Singh lays stress that the "Indian policy is not protective towards its domestic industry, but is protective of the interests and welfare of its citizens."
FICCI supports the Govt. of India policy on public health and affordable healthcare and works with in the international framework and in genuine interest of Indian public. India has a robust IPR system and FICCI is working with all relevant stakeholders for effective enforcement and capacity building and training in industry and enforcement agencies, including the police and customs departments and judiciary.