FICCI to organize Framed 2014 to focus media and entertaiinment
New Delhi, Thu, 06 Mar 2014
NI Wire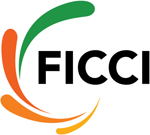 FICCI FRAMES 2014, happening on 12-14 March 2014 at Mumbai would be a landmark edition of the convention, marking fifteen years of its inception with Australia as the partner country. The Chairman of the Asian Animation Summit Mr Kim Dalton, celebrated film producer and academic Anthony Waddington and H.E. Patrick Suckling, Australian High Commissioner to India are eminent representatives of the large Australian delegation. Karnataka, the state with one of the most advanced AVGC policies in India, is the partner state.
The conference theme 'Media and Entertainment: Transforming Lives' places much-needed focus on the role of media and entertainment as a vehicle for social and economic change, especially as stakeholders meet just months before the country goes into elections. In view of media and entertainment sector being increasingly leveraged as a vehicle for enhancing public awareness on issues that impact the country, FRAMES 2014 will deliberate and discuss issues from reforms and regulatory mechanisms to implementation of policies for social impact with requisite standards.
Prominent members of global media and entertainment industry participating in the convention, include, for the first time, Ajit Pai, Commissioner FCC, USA, the BBC Global CEO Jim Egan, Jon Sopel, Senior Anchor, BBC Global News (UK) and Justin Osofsky, VP - Media Partnerships and Global Operations Facebook (USA). Among noticeable members are also Roger Fisk, PR Expert, President Obama's Campaign (USA); Andrew Lack, Chairman, Bloomberg Media Group (USA), Andy Paterson, Producer (UK), Annie Luo, Director - Media, Entertainment and Information Industries, World Economic Forum (USA), Benoit Ginisty, Director General, FIAPF (France), Nancy Silberkleit, Co-CEO, Archie Comics Publications (USA); Todd Miller, CEO, Celestial Tiger Entertainment (A Lionsgate JV), Mathieu Bejot, Executive Director, TV France International (France) as well as William Wang, CEO and Founder of Vizio USA.
FRAMES 2014 is unique in recognizing media and entertainment industry's economic contribution and deep engagement with the policy domain. Policy-makers and regulators participating and addressing the convention include Dr Rahul Khullar, Chairman TRAI, Mr Bimal Julka, Secretary, Ministry of Information and Broadcasting, Mr GR Raghavender, Registar of Copyrights and Director and Mr Rakesh Sharma, CEO, CBFC. Hon'ble Members of Parliament such as Mr Derek O'brien and Mr Baijayant Panda are expected to address the valedictory session along with other thought leaders. Discussion would cover topics from integrity and quality of content to regulatory hurdles and de-bottlenecking them.