For world's oldest man, fresh green vegetables and pulse is secret of long life
Korba, Chattisgarh, Fri, 28 Feb 2014
NI Wire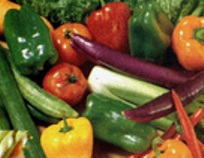 However all the latest research and study approves the need of the fresh green vegetables and pulse for the long life and healthy body, the thought will be endorsed as the world's oldest man.
Yes the world's oldest man, 118-year- old Premsai Patel, native of Korba village in Madhya Pradesh, attributed his long, healthy life to fresh green vegetables, pulses and a strict vegetarian diet. Patel was born in 1896.
According to sources, Patel who is a retired government teacher, lives in Korba district of central Chhattisgarh state where he starts each day by reciting verses from the sacred Hindu scripture 'Ramcharitmanas' which he says 'purifies one's body and the soul'.
Patel, a great grandfather, lives with a big family of sons, daughters- in- law and their children, who proudly accompany him to numerous religious ceremonies he presides over, reciting Hindu verses and religiously worshipping Indian gods and goddesses.
During interacting with media, Patel advocated a simple diet of fresh green vegetables and pulses from the kitchen garden in his backyard, and said that he never ate meat or fish in his whole life, which he believes invokes demonic desires.
"I eat simple food like fresh green vegetables and don't touch meat or fish. Since childhood I have eaten simple food be it anything like vegetables, pulses, Mahua, I never had anything to do with meat or fish," said Patel.
A woman relative, Ghana Bai, said, "He eats, drinks and stays happy and all his family members-sons, daughters-in-law all live here," said Ghana Bai. The district of Korba which is blessed with lush green forest cover and a sizeable number of tribal population, has always been home to Patel who has broken the world record of 115-year- old Japanese national, Misao Okawa, for being the oldest human alive.
Another relative of Patel, Santram Khedia, said, "We came from Nandkhera in 1967 to settle down here and we know him since then. He is my maternal uncle in relation."
Khedia added that Patel is a very healthy man who does all his work by himself and spends most of his time praying and chanting verses from scriptures."Yes, Premsai Patel is very religious and has come to our house 17-18 times to recite the scriptures when we had a religious ceremony. He would hold a stick and dance as he used to be in a trance while chanting the verses," Khedia said.
Doctors say the correct age of a person can be verified through a bone test. According to the Gerontology Research Group, which tracks people 110 and older and validates ages for Guinness, the oldest human alive is a 115-year- old Japanese woman, Misao Okawa.
(With inputs form ANI)