Gopo: Drug free compound can ease in arthritis pain, says study
New Delhi, Sat, 22 Feb 2014
NI Wire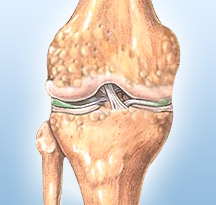 And here is some good news for those who are suffering from arthritis as now they can reduce pain by 90 percent with a drug-free compound derived from rose-hip, the fruit of the rose plant. The latest findings have been come in light recently by researchers.
The findings indicate that rose-hip has the power to reduce the agony of osteoarthritis sufferers.
According to sources, human trials suggest a compound called GOPO, found in the rosa canina species of rose-hip, could provide a breakthrough for six million people whose lives are blighted by joint pain.
Report said that Danish researchers found the specially cultivated compound reduced nagging joint pain in the hands of nine out of 10 of the trial participants when it was taken in supplement form.
Debilitating stiffness in finger and thumb joints can make tasks like opening jars, holding cutlery and tying shoelaces nearly impossible.
The results of investigations carried out at Frederiksberg University in Copenhagen and published in the Open Journal of Rheumatology and Autoimmune Disease, demonstrate that the extract could offer natural pain relief, showing that sufferers were a third less likely to use conventional painkillers after taking the supplement.
(With inputs from IANS)