Petrol and Diesel price slashed by Rs. 2 per litre
New Delhi, Tue, 16 Dec 2014
NI Wire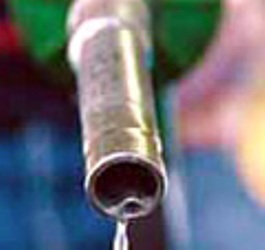 The Diesel and Petrol prices are reduced by Rs. 2 per liter effective from the Tuesday. This is the eighth consecutive reduction in the prices of petrol and fourth in the diesel in the last 17 months.
The last prices reduction was done on 30 November, 2014 and at that time the prices of the petrol was reduced by 91 paisa per liter and the diesel by 84 paisa.
The cost of the crude oil hit a fresh at a price of $60 per barrel during the Monday trade. This is the lowest rate of the crude oil in the past five years.
After this price cut the petrol will cost Rs 61.33 a liter in Delhi, this is the lowest price of the petrol in the 44 months.
The price of petrol is slashed by Rs. 2.09 per liter in Mumbai and it will cost Rs. 68.86 per liter.
In Delhi, diesel will cost now Rs. 50.51 per liter. In Mumbai it will cost Rs. 57.91 per liter.