Sydney: Indian among the hostages inside Lindt cafe
Sydney, Mon, 15 Dec 2014
NI Wire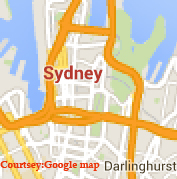 Parliamentary Affairs Minister Venkaiah Naidu told reporters that one is among the hostages inside the outside Lindt cafe in Sydney.
India is keeping in touch with Indian Embassy in Sydney. All the members of The Indian Consulate in Sydney is already evacuated and all the staff members are safe. The External Affairs Ministry informed the media in Delhi today.
Australian PM Tony Abbott has issued statement assuring citizens that the police force are doing all they can to secure the release of those held hostage.
"This is a very disturbing incident. It is profoundly shocking that innocent people should be held hostage by an armed person claiming political motivation. Nevertheless, I can say that NSW Police and other agencies have responded to this incident with a great professionalism", Australian PM Tony Abbott said.
Indian Prime Minster Narendra Modi expressed concerned over the disturbing hostage situation in Sydney. PM Modi visited the Australia last year and it was a important visit by an Indian PM after 28 years.
PM Modi said in a twitter message "The incident in Sydney is disturbing. Such acts are inhuman & deeply unfortunate. I pray for everyone's safety."
According to the reports from the news channel, the gunman wants an Islamic State flag delivered to the cafe. They also wants to talk to the Austrilian Prime Minister Tony Abbott.